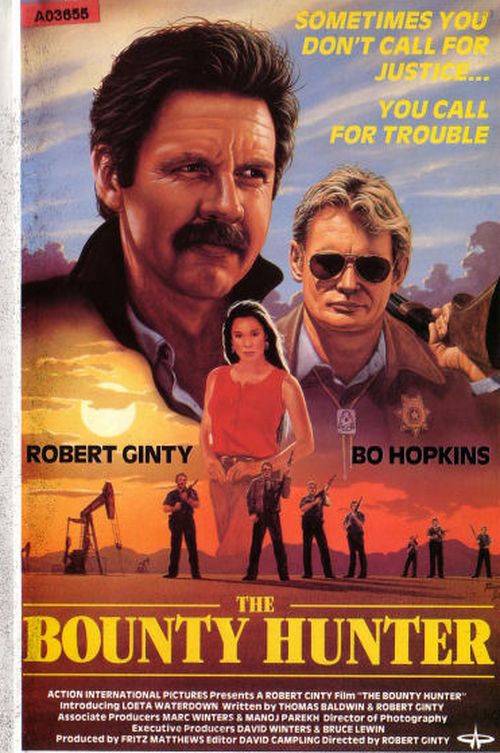 Year: 1990
Duration: 01:30:15
Directed by: Robert Ginty
Actors: Robert Ginty, Bo Hopkins, Loeta Waterdown
Language: English
Country: USA
Also known as: Chasseurs de primes (Canada) | O Exterminador Sem Piedade (Portugal)
Description: A bounty hunter arrives at a small town to catch a prisoner who jumped bail.
But this ex-cop as a hidden agenda, to seek revenge for an Indian friend murdered by the local sheriff.
Corruption has settled in due to the prospect of oil exploration and the sheriff wants to make sure the oil company gets the land cheap.
"Walking on the trail of an escaped criminal, a bounty hunter Duke Evans arrives in a provincial town in the hands of bandits, led by Sheriff Bennett. Evans has to enter into an unequal battle with an army of corrupt cops who killed his fighting partner."
Screenshots
Download