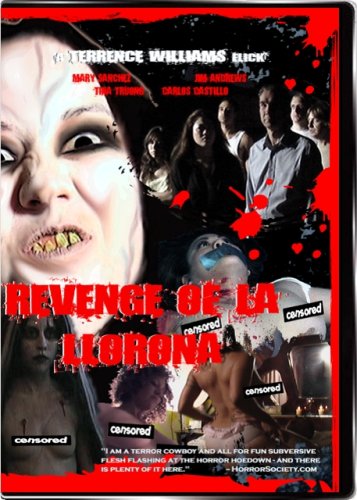 Year: 2006
Duration: 01:06:50
Directed by: Terrence Williams
Actors: Jim Andrews, Mary Sanchez, Tina Truong
Language: English
Country: English
Also known as: –
Description: A television producer comes up with the concept of Paranormal News.
His pilot is about the ghost "La Llorona" and he locks himself and his crew in a house associated with the legend.
But he has hired a killer to dispose of his crew and make him the only survivor of a paranormal event.
What he didn't count on was the appearance of the ghost he thought was only a myth.
"Arrogant television producer trying to boost the ratings of his program decides to take his crew and go in the haunted house. The house is rumored prinadlejit La Lorona (from Spanish "Crying lady"), a Ghost dressed in white who killed the former inhabitants of this house. Soon strange things begin to happen and the producer understands that the ratings can fly up or down.. straight to HELL!!!!"
Screenshots
Download