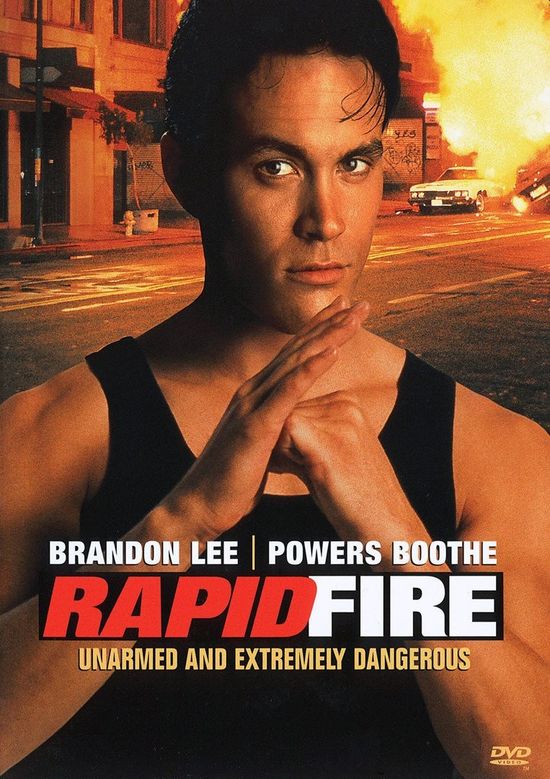 Year: 1992
Duration: 1:35:11
Directed by: Dwight H. Little
Actors:  Brandon Lee, Powers Boothe, Nick Mancuso
Language: English | Cantonese
Country: USA
Also known as: Светкавичен огън, Rajada de Fogo, Contre-attaque, Rapid Fire – Unbewaffnet und extrem gefährlich, Ildkamp, Kiirtuli, Isku iskusta, Sarjatulta, Grigoros san ti fotia, Mint a tűz, Drago d'acciaio, Furia de venganza, Huragan ognia, Fogo Rápido, Brza paljba, Беглый огонь,

Description: Student-biker Jake Lo witnesses a brutal murder. Not thinking about who is behind the killer, he agrees to testify in court, and then someone people under the guise of FBI agents trying to take him out. Barely escaping from the pseudo-agent, Jake is in the center of the hurricane fight for his head.
The FBI, the drug lords, friends, enemies — all mixed up, and who knows who brings death and who help. Here can be saved only by instincts. And instinct tells me that the only one you can trust — police officer Ryan. But the only thing that can offer Ryan is to play a decoy duck in his hunt.
Screenshots
Download