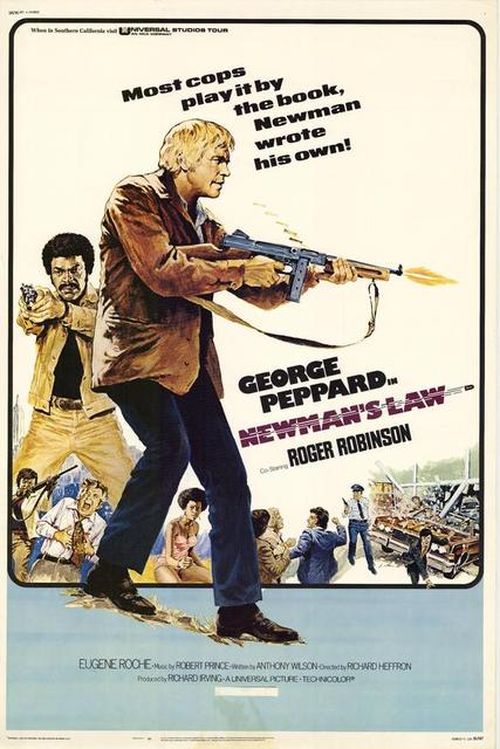 Year: 1974
Duration: 01:33:52
Directed by: Richard T. Heffron
Actors: George Peppard, Roger Robinson, Eugene Roche
Language: English
Country: USA
Also known as: Agente Newman (Italy) | A Cilada (Portugal) | Testimonio mortal (Spain)
Description: As a pair of undercover detectives bust in on a robbery at a drug house, they can't imagine they are about to get a major break on their career but also to involve themselves in the most dangerous investigation of their lives.
The italian drug kingpin they manage to get into custody will not allow detective Newman – the most resilient and righteous of them – to ever reach the court, for the conviction relies solely on his testimony.
He can't show up dead, so Newman is simply framed for having stolen drugs from evidence to sell for his own profit.
Newman leaves the force and is now on his own path to have Justice.
He knows only other policemen could have framed him, as the police force has been corrupt for many years, so he will go on a one man hunt.
He alone takes on the heavily guarded house of the drug lord.
Review: A real surprise from a nicely webbed police story heading to a vigilante finale in the line of Charles Bronson's roles.
George Peppard shows some acting skills despite the limitations of the role and makes for a very good lead actor.
PEPPARD GIVES A SUBTLE, UNDERSTATED PERFORMANCE AS VINCE NEWMAN, THE COP TRYING TO SURVIVE WHILST CORRUPTION RUNS RAMPANT AROUND HIM. IT'S LESS OF A PLOT DRIVEN COP FLICK AND MORE OF A CHARACTER DRIVEN ONE. DOWNBEAT QUITE OFTEN, IT'S TYPICAL OF '70'S FILMS, ESPECIALLY COP/ACTION/CRIME ONES BUT WHAT'S ATYPICAL IS THE FACT THAT ALL THE BEST SCENES DON'T EVEN SHOW UP IN A TYPICAL PLOT SYNOPSIS. THEREFORE, IT'S WORTH GRABBING THIS AND EXPERIENCING IT FOR YOURSELF.
Screenshots:
Download: