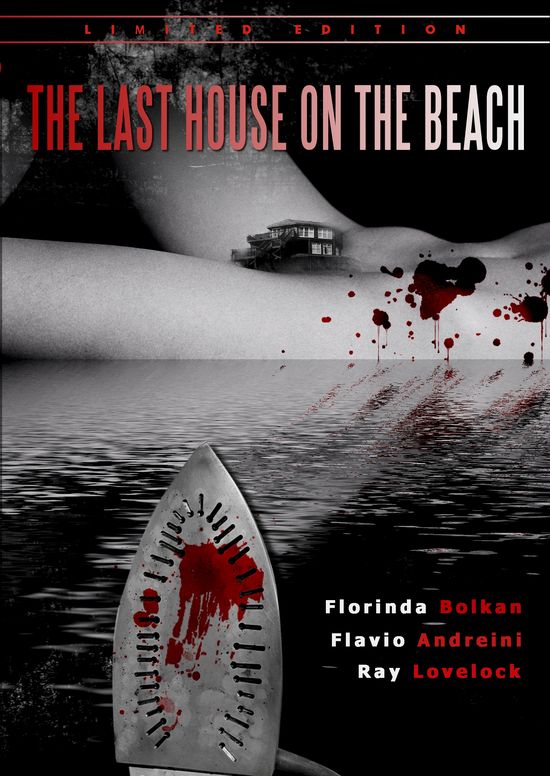 Year: 1978
Duration: 01:29:48
Directed by: Franco Prosperi
Actors: Florinda Bolkan, Ray Lovelock, Flavio Andreini, Sherry Buchanan
Language: English
Country: Italy

Also known as: La settima donna, The Seventh Woman, Junge Mädchen zur Liebe gezwungen, La séptima mujer
Description: Three criminals robbed a bank, decide to hide out in a luxurious villa on the beach. Here they meet a few girls and a nun who were taken as the hostages. Unable to endure the cruelty of the bandits, the nun decides to forget about humility and give intruders a tough resistance.

Review: I'm no expert on this sort of Italian sleaze, but this is reasonably well made film. It certainly cranks up the exploitation levels but as some have said it shys away from being a totally sordid. That may sound a bit mad but compared to other examples of it's type it doesn't leave quite such a nasty taste in the mouth as say "Last House on the Left" or "House on the Edge of the Park"
Acting wise Florinda Bolkan [as Sister Christina] is the standout, trying desperately to maintain her religious dignity in the face of an evil onslaught.
The three thugs are all seperate characters with Ray Lovelock [as Aldo],the most ambigious in his atittude to the depravities of the others, but in the long term he is probably the worst, beacuse unlike, Flavio Andreini [as Walter] who is mentally deranged or Stefanno Cedrati [as Nino] who is a backward caveman, he has no "excuse" of diminished responsibility. They all play their roles just this side of caricature.
Unfortunately the abused girls are all nice looking but instantly forgetable, which makes me feel sightly dirty, that I should care more, but their characters are so under defined that they are merely plot pieces and not people in their own right
Good photography, nice soundtrack and I wouldn't be upset to own the house, as long as it had been properly cleaned of course
This another from the vault of my deceased mate "The Teflon Ted", his widow reckons this might be one of his rips, but in case it isn't,  credit to whoever.
Enjoy!!!!I'm off to do the ironing [Ha Ha] and watch Flavia the Heretic
Screenshots:
Download: