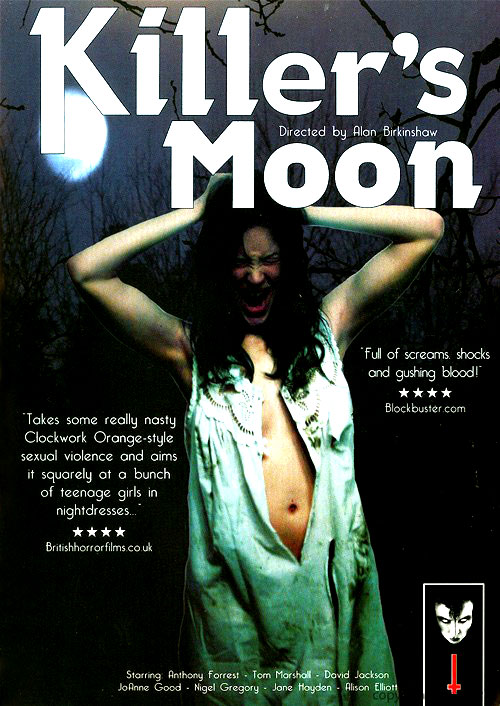 Year: 1978
Duration: 01:28:44
Directed by: Alan Birkinshaw
Actors: Anthony Forrest, David Jackson, Tom Marshall, Georgina Kean
Language: English
Country: UK
Also known as: A Floresta do Medo, 
Description: From a private hospital run four killers and fall into a small hotel, lost among the English hills, where the girls spend the night out of religious choir – they went to the concert, but their bus broke down on the road …
Review: Man, this was awful!!! I thought it would be a lot of fun. I picked it up for like 2 bucks at an antique show at Gibraltar Trade Center. Well, I have to tell you, it was a pitiful waste of two bucks. I couldn't stand sitting through this movie. It was slow, boring, and low on gore. The quality of the video was crappy, the acting bad, oh, and did I mention the very slow pace? Avoid this film at all costs. It has nothing going for it, just cheap exploitation with a bunch of really bad actors. The plot, dealing with four escaped killers raping and killing schoolgirls, sounds good, but trust me: it's not!!! The schoolgirls are whiny and annoying, the killer's act like the three stooges on acid. Can you imagine that? Geez…I usually like movies like this, but this one was awful!!!

Screenshots:
Download: