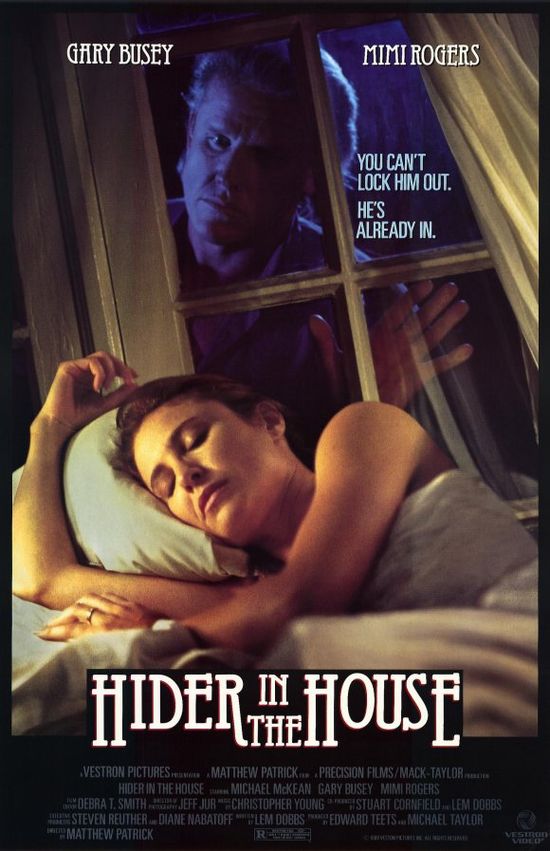 Year: 1989
Duration: 01:43:56
Directed by: Matthew Patrick
Actors: Gary Busey, Mimi Rogers, Michael McKean 
Language: English
Country: USA
Also known as: O Estranho ,L'indésirable,En el silencio de la noche,Hiiviskelijä,Episkepsi mesa sti nyhta,Egy házban az ellenséggel,L'intruso,O Dono da Noite,En främling i huset,Final Scream – Du bist nicht allein,Tödliches Versteck
Description:
When little Tom was responsible for the death of his mother and beating them both sadistic father and ended up in a psychiatric hospital. The boy grew up and the doctors decided to release him from observation in the clinic. The truth is Tom still Dating outbursts of aggression, rage, madness… But is it lack of good family atmosphere, warmth of the hearth.
Meanwhile, Julie, along with her husband and two children moved into a new house, which had long dreamed of. Perhaps a new home and has some drawbacks, it does have its share of squeaks and night rustles, but you just need to get used to it. However, soon the dream turns into a nightmare… someone is hiding the house.
It's created himself in the attic of the home comfort, watching from his hiding place behind every movement of new inhabitants of the house, and soon Julie becomes the object of his passionate desire.
Screenshots
Download