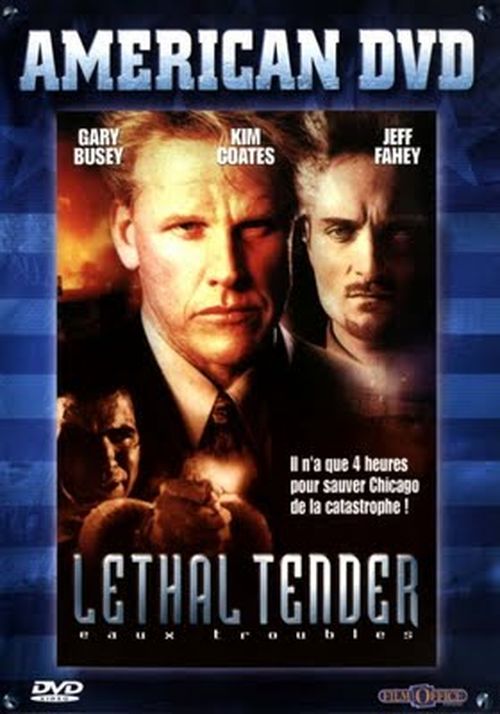 Year: 1997
Duration: 01:29:23
Directed by: John Bradshaw

Actors: Jeff Fahey , Kim coates , Carrie-Anne Moss

Language: English
Country: Canada

Also known as: The Take Over, H2O, Señal de alarma , Trafique à Haut Risque , Paratolmi listeia , Halálos örvény , massima tensione , Zgubna oferta , Alerta Geral
Description: Lethal Tender is an entertaining, above average Die Hard ripoff.  Of course, any action movie that co-stars Gary Busey (Portrait of a Vampire and The Rage) is automatically elevated a notch in my estimation.
The movie is as deriviative and formulaic as it's familiar sounding title. Busey, vaguely reprising his Lethal Weapon role of Mr. White, plays Mr. Turner, the mastermind of a mercenary gang.  Kim Coates evidently channels Bill Murray, as Mr. Turner's chief wise-ass henchman.  Jeff Fahey is a bland but serviceable hero.
Lethal Tender also features two feisty females:  Carrie Ann Ross is the kick ass heroine and petite Karyn Dwyer is great fun as "Sparky", a determined and deadly gang member.  The two ladies ultimately get into a bare knuckles, screeching, clawing catfight.
Review: A group of terrorists, having grasped in hostages of the whole staff of the plant for water purification, through breaks in the walls of the tunnels steals from the repository government bonds amounting to 400 million dollars. In the struggle with them shall be a police chase, the guard station, discovered a gang leader of a truck with shares.
In this fierce fight to survive only one – and I wish it was chase. The constellation of the most popular Hollywood actors, starring in the film needs no introduction.
Screenshots:
Download: