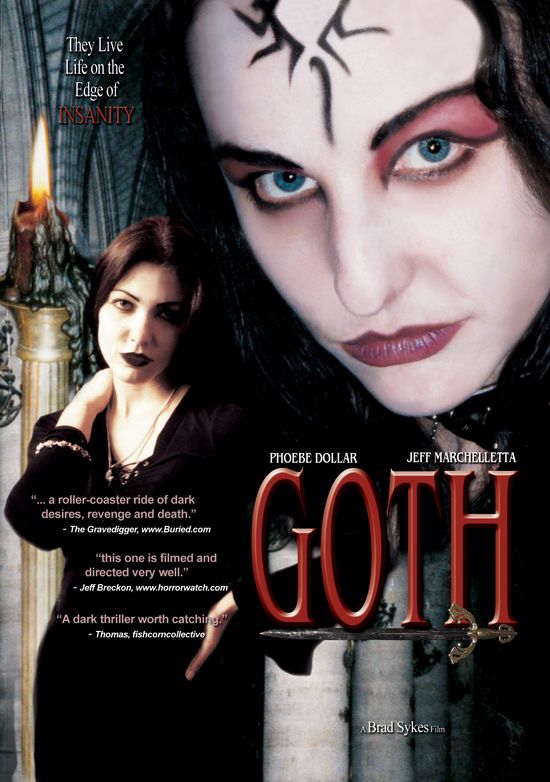 Year: 2003
Duration: 01:24:00
Directed by: Brad Sykes
Actors: Phoebe Dollar, Laura Reilly and Dave Stann 
Language: English
Country: USA
Also known as: Requiem for a Dream
Description: Crissy and her boyfriend Boone – two teenagers-goths, living in Los Angeles. At sunset they are preparing to go to a concert at a local club. Night becomes a terrible turn when they meet a relentless and very beautiful female goth who loves pain and sexual perversion.
Review: Perhaps the most successful moment in the film – the performance of the club (in the beginning). The song is good, though, the typical ready musicians are not so similar as to the image and style of play. Punky studs some goths.
On viewing the film (which was directed by Brad Sykes who also filmed Lord of the Vampires) it seems that all the Goths – these weird guys who sniff the dirtiest, suggested by someone unknown, and then drive around in a van through the city, killing anyone who is not "labor." Motive probably tried to present ready in some cartoon version, but they did not work. Not funny at all.
Striking unreality. How can you call in a few clubs, leaving the dead, and that you are not caught after a while? We do not live in the Middle Ages … After the movie characters did not even try to hide. Now, if the action took place somewhere on the road, roadside facilities – another thing, it would be easier to believe, and worse. But for this action is not scary once. The only thought that stays in my head already in the 30th minute of the show – when, finally, will this paranoia.
Screenshots:
Download: