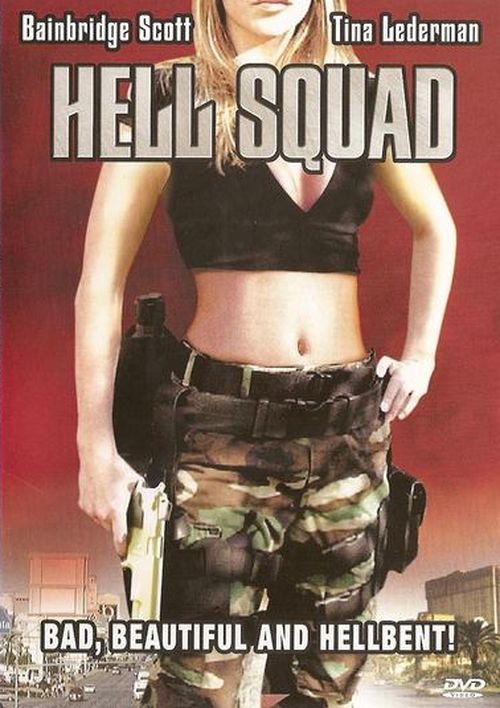 Year: 1986
Duration: 01:26:35
Directed by: Kenneth Hartford
Actors: Bainbridge Scott, Glen Hartford, Tina Lederman
Language: English
Country: USA
Also known as: Commando Girls, Commando Squad, Naiskommandot, Angels Hollenkommando, Gynaikeio apospasma
Description of Hell Squad movie: From an influential politician someone kidnapped son and he decided to return it with the help, it cannot be otherwise, of the squad of professional exotic dancers. Girls urgently trained in martial arts, shooting and management of various technical equipment. They were gifted not only strip tease, but also as an army unit, successfully combining these and other qualities, they successfully neutralized a gang of kidnappers, and return the stolen child to his father.
A hairy 80's cheesy commando flick filmed by director of Lucifer Complex with chicks`n guns!
Nothing more is needed, just a beautiful parade of long legs and wild girls kicking asses on a mission. Hilarious fights, bad acting.
I could hardly count how many times I saw the mic at the top of the screen lol
Screenshots:
Download: