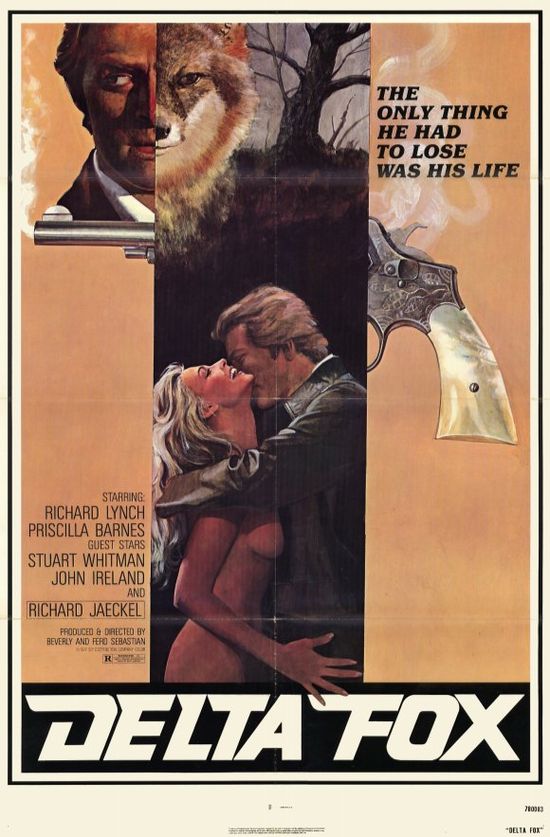 Year: 1979
Duration: 01:33:33
Directed by: Beverly Sebastian, Ferd Sebastian
Actors: Stuart Whitman, John Ireland, Richard Jaeckel
Language: English
Country: USA
Also known as: Tax Free, List z delty
Description: Filmed by directors of Rocktober Blood and Single Girls movies.

Few steel nerved men can earn the job of "bag man"
for the mob. Only a handful earn the right to move
millions of dollars across the country. And of these few
only one has earned nickname DELTA FOX!

For two years Delta Fox has avoided any snags. He
has always deliveredhis cargo safely. Now he must
take one million dollars 'across the country. His contact
man, a big shot Los Angeles attorney. is waiting for
him. But something is wrong. For some reason the
attorney has set up Delta Fox. And now the Fox is
cornered. Trapped like a wild animal he lives up to his
namesake. He makes the break. He starts to run. And
then the chase is on.

The Delta Fox must find out who is after him or. . .die.
Screenshots:
Download: