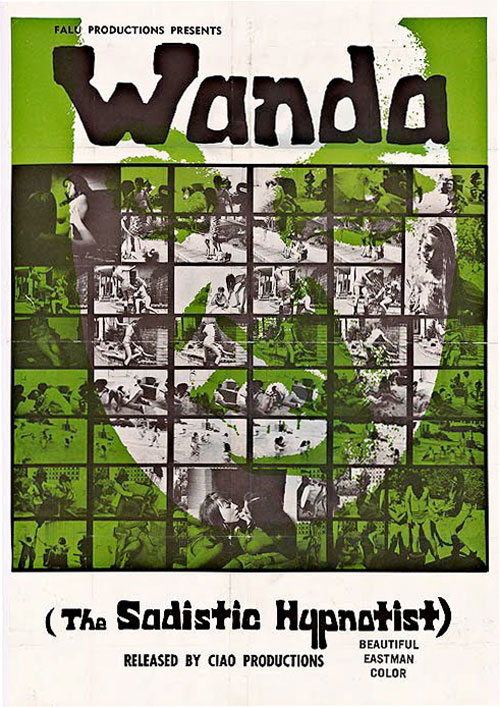 Year: 1969
Duration: 01:09:37
Directed by: Greg Corarito
Actors: Katharine Shubeck, Richard Compton and Janine Sweet
Language: English
Country: USA
Also known as: Wanda the Hypnotist, Wanda, the Sadistic Hypnotist.
Description: Following his car crash, Wanda and Greta kidnap the semi-conscious Sylvester into their place. He is then tied up to a bed, hypnotized, whipped and raped by Wanda's women. Can an escaped mental patient break in and even the odds? 
This is a strange flick, but don't mistake it to be anything of actual quality. Its horribly directed with lots of over-the-top acting. The director has no idea how to keep a pace going or include anything resembling continuity. Fortunately, I'd have it no other way when dealing with this psychedelic nudie cutie. There's several sex scenes that go on for a bit too long, but the absurdity and the hilarious dialog make it completely worth watching for fans of this kind of crap. Its one of the most entertaining products I've seen from Something Weird in a long while, and you know thats saying a lot.
Screenshots:
Download: