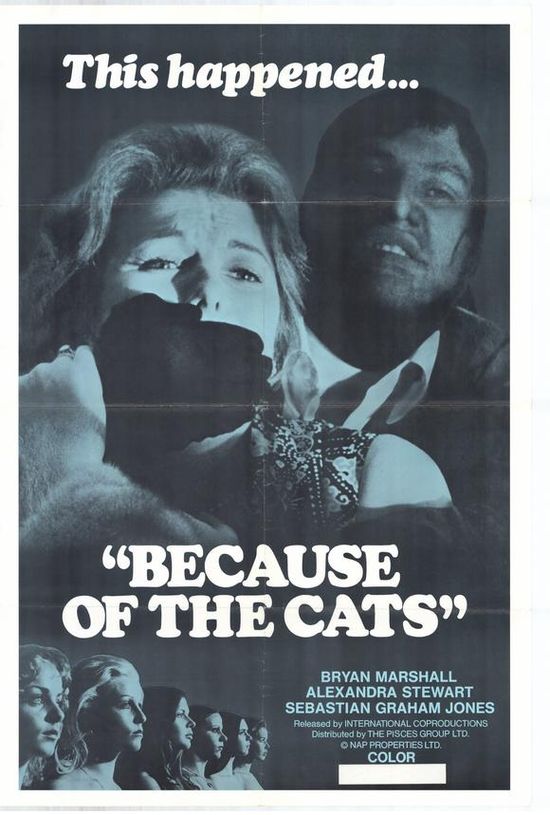 Year: 1973
Duration: 01:33:59
Directed by: Fons Rademakers
Actors: Bryan Marshall, Alexandra Stewart, Sebastian Graham Jones
Language: English
Country: Netherlands | Belgium
Also known as: C.A.T.S, Niet voor de poezen, The Rape, Kissat
Description: Group of rich idlers invented a fun for themselves: to rape innocent women in front of their husbands, to make them suffer to watch the rape act. After several rapes on their trail leaves the police …
Review: Begins the film is very tough. Something that only hinted Kubrick in his "A Clockwork Orange" – openly displayed Fons Rademakers. These are shown on the gang rape of an elderly woman with her ​​husband.
Fast enough police identify criminals – some guys related to the "golden youth". Experienced investigator is in no hurry to take action. Realizing that the guys taking advantage of their parents can slip away from responsibility, he is looking for more tangible evidence and crime. In dealing with the guys quickly pops right.
A small but significant role in the film performs Sylvia Kristel (Private Lessons). I note that it is very well done with the role (not yet published "Emmanuelle" Kristel and strangles erotic movie star status).
Screenshots:
Download: