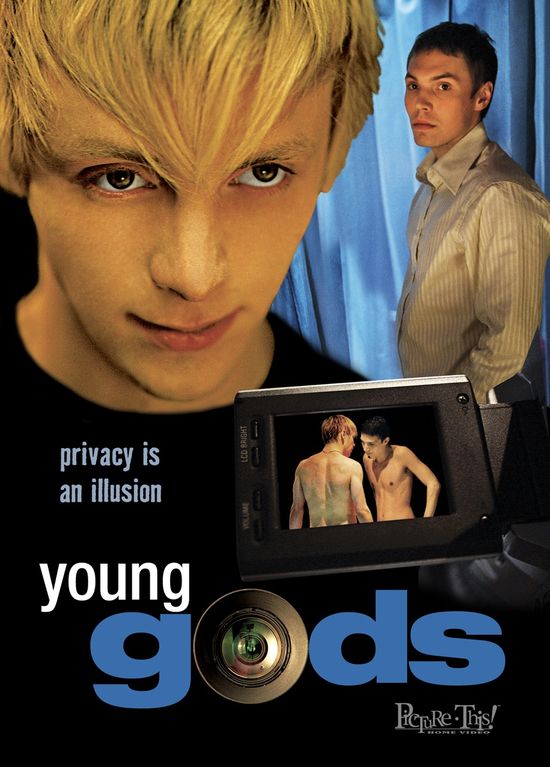 Year: 2003

Duration: 01:44:10
Directed by:  Jukka-Pekka Siili
Actors: Jussi Nikkilä, Reino Nordin, Jarkko Niemi, Jenni Banerjee
Language: Finnish (English subs)

Country: Finland

Also known as: Hymypoika, Brändö, Hymypoika – Kitűnő tanulók, Nuoret jumalat
Description of Young Gods: Taavi and his young friends will do everything to make this summer memorable discharge them for life. In reckless guys who are used to enjoy life, have a brilliant idea: each of them will make the video, as he has sex with a girl, and then the coolest film will win the prize.
Writing can be a mystery, or by agreement with a best friend or a stranger. At first this looks like a fool's errand exciting affair, but when it turns into a mania, requiring sophisticated guys lie and risk, members of extreme video club will not be able to stop.
The camera captures their cruel experiments on his own and other people's feelings, dispassionately showing how dangerous game leads participants to a disaster …
Review of Hymypoika film: Cinema itself – voyeurism in the absolute, any moviegoer becomes so while watching the movie. But the young gods that no one has ever said, they quench our thirst to spy on the intimate scenes quite involuntarily, and realizing that the object of such a close look, they go into hysterics, reflection, and the winds. As in the recent "Dreamers", the lack of any framework and boundaries were young bodies are weak, cuts them in the bud. Then, in addition to their close links, is the rest of the world, the one with which he is so willing to have sex, and its rules, in any case, must be considered.
The film was shot ascetic, without excess, without much scope, half – the home video camera. Here just get the most important moments leading up home-grown catharsis: an unhealthy gleam in the eyes of the guy rushing at full speed in the car, string of saliva hanging from handcuffed to the bed adventure. Unfortunately, the screen for the most part bare boyish body notorious young gods – because they are in the center of the picture. Girls flash, so to speak, on the dancers. But, like any voyeurs, we can not be choosers – for a voyeur no choice but to watch.
Screenshots:
Download: