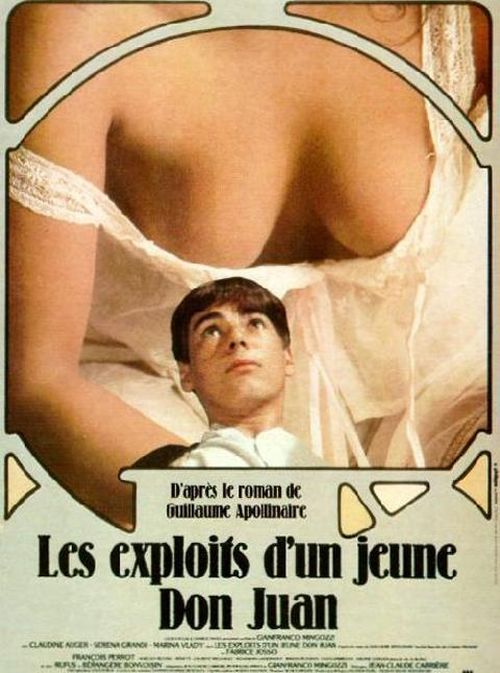 Year: 1987
Duration: 01:35:58
Directed by: Gianfranco Mingozzi
Actors: Serena Grandi, Claudine Auger, Marina Vlady, Fabrice Josso
Language: Italian (English subs)

Country: France | Italy

Also known as: Les exploits d'un jeune Don Juan, Zärtliche Versuchung, Die Abenteuer des jungen Don Juan, L'iniziazione
Description: Sixteen years old boy comes on his summer vacations to a country estate, where a lot of cute and uninhibited girls and women of all ages and origin …
Review: How to comment erotic movies? Well, so well. Staged part of the picture is common for this kind of films. True, this time the action takes place on the estate of a landowner to the holidays coming 16 year old young master.
At first, no one takes seriously. Men ignore women ridiculed. But then one of the maids, accidentally discovers the guy's "big" manhood. And then, do not turn the hand write "By the way," begins the second world war.
Men – to the front. What about the wives? Well, in general, the boy fucked all: in the meadow, the pond, in the church, in the stable. Some flew. But even here the young man managed to get away. Beautifully filmed, without vulgarity. But there is nothing new in this genre, this Exploits of a Young Don Juan has brought.
Screenshots:
Download: