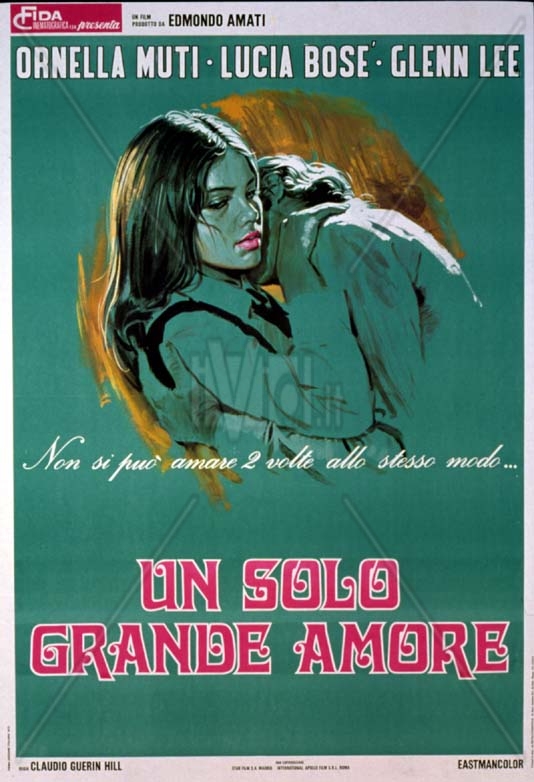 Year: 1972
Duration: 01:29:24
Directed by: Claudio Guerín
Actors: Ornella Muti, Lucia Bosé, Glen Lee
Language: Spanish

Country: Spain | Italy
Also known as: La casa de las palomas | Violation of Laura | La violación | Un solo grande amore | The Love Affair
Description: 
Un solo grande amore or La casa de las palomas was the first of only two films
completed by Andalusian director, Claudio Guerrin Hill before his untimely death during
the production of cult favorite Bell From Hell. The film is included in the season
primarily on the strength of Ornela Muti and Lucia Bosé, who both give strong
performances and consequently lift, what could have easily been a very sordid film.
Muti is at the very beginning of her career, playing a schoolgirl, who is seduced by
a mysterious playboy, who arrives in her dusty little hometown, driving a loud, red
sportscar. To the roar of its engine, she is led through a haze of slow-mo breaking in
of horses, and soft focus fluttering of white doves' wings, and eventually arrives at
maturity in the chambers of the eponymous mansion. In the margins of this tale of
innocence corrupted, the film reveals that the stranger is neither stranger to the town
nor the art of seduction.
Screenshots:
Download: