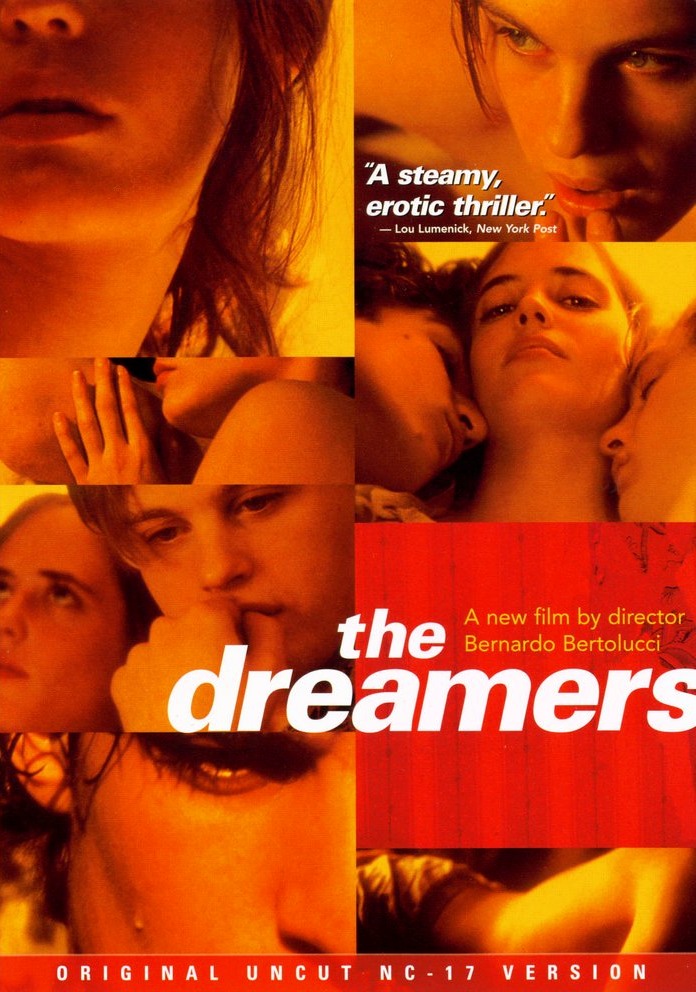 Year: 2003
Duration: 01:54:59
Directed by: Bernardo Bertolucci
Actors: Michael Pitt, Eva Green and Louis Garrel
Language: English, French
Country: UK, France, Italy
Also known as: Innocents, Los soñadores, Os Sonhadores, Sanjari, Мечтатели
Description: Paris, 1968 – student demonstrations, the barricades in the streets, and the air smells of revolution: But the three young men – their own reality, their own world – the world of cinema. Day and night they watch movies, and don't go out of the house … Cinema has become their life. At first it's just a hobby, then – the complex web of psychological and sexual relations. Meanwhile, the unrest students in the streets of Paris culminate their revolution…
Review: Thus, "The Dreamers." What I like about this film, because it is a realistic narrative. Even the moment of deprivation of virginity looks very naturalistic and this is different from the scene in the "Stealing Beauty" of the same Bertolucci (he likes to touch the topic, and he sometimes turns touching and beautiful, but sometimes that's the way to "Dreamer", closer to the real life).
But in this picture, I did not see the slightest inference. Moral of the story … What is it? Director just showed us a slice of life of young people during the difficult political situation in France, the late 60's. Made it significantly, sometimes even beautiful.
Against the background of a harsh reality we see three people trying to escape from this reality by such a familiar way I like – cinema. Of morbid fascination film follows a naive and very rebellious, and desire to learn your sexual and psychological nature by trying to eat the forbidden fruit. It is expressed in a variety of things to show us Bertolucci (games of the dispute, walking naked through the apartment and so on).

Screenshots:
Download: