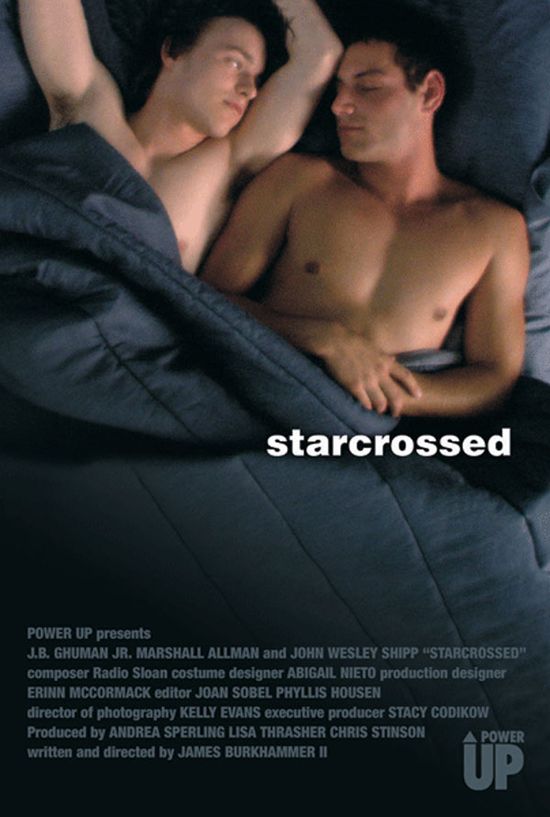 Year: 2005

Duration: 00:15:16
Directed by: James Burkhammer
Actors: J.B. Ghuman Jr., Marshall Allman and John Wesley Shipp
Language: English
Country: USA
Also known as: Starcrossed
Description: Poignant story of two brothers, teens, which feel much more connected than brotherly love – and a lot more than can take the society. They try to hide their relationship, trying to find a way out for them, "I do not want to live without you" – not just words. ..
Review: Incest is considered one of the most odious manifestations of human nature. And with that, few would argue. Yet few people endorse parental behavior incited their children to suicide. The math is simple: they had two sons. And now, no …
Who came up with the phrase "Starcrossed"? As importantly why should prohibit love? As well, you can prevent a person to breathe, blink. And some prefer to stop breathing, rather than tell the heart not to love. As we like to look in someone else's bed, rather than to look at someone else's soul …
How cruel some people are to the closest. Instead of being glad that someone found my love, we hide feelings of those who are not like us. But love – this is the last thing holding this rotten, mad world.
For some same-sex love – it's just fun, the fashion, the opportunity to experiment, to shock. But are adherents of traditional relations are always sincere? Both are just people with their weaknesses and vices.
The man has sex, but not in a loving heart. Love is the energy of the pure absolute, all the transforming power over which no control prejudice. She knows no language barriers and age. Bad – this is to harm the living. Everything else is the variety of life.
Screenshots:
Download: