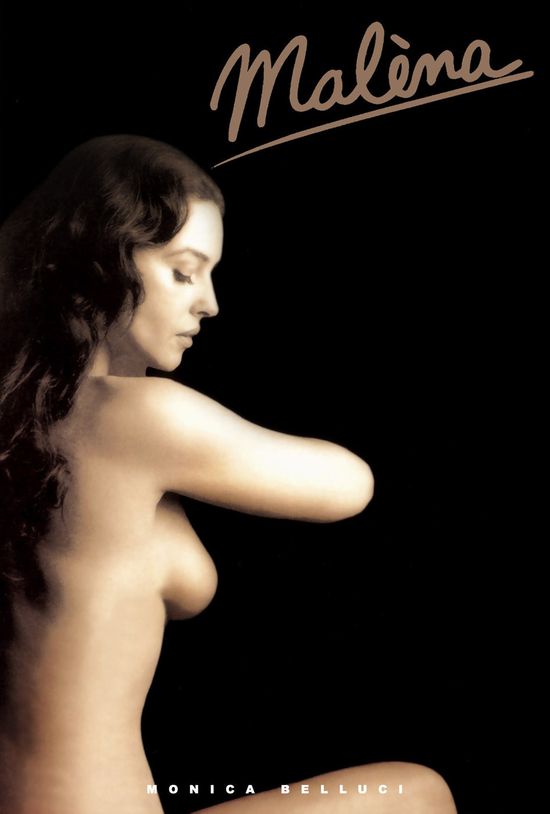 Year: 2000

Duration: 01:43:24
Directed by: Giuseppe Tornatore
Actors: Monica Bellucci, Giuseppe Sulfaro, Luciano Federico, Matilde Piana
Language: Italian (English subs)

Country: Italy | USA

Also known as: Malèna, Der Zauber von Malèna
Description: Malena – beautiful widow, obsession of men and the envy of women. Wifes dissolving scandals because of her. Husbands haunt her heels and dream about Malena. "I was 13 when I first saw her. Time passed, I loved many women, and when we were close, they asked me if I will remember them? And I said, yes, I will remember you. But the only one I'll never forget – one that did never ask. "
Review: Monica Bellucci gorgeous woman and a great actress of such films as Whistleblower and rape/revenge drama Irreversible. This film is proof, so Monica talented. The film tells the story of the beautiful Malena, a woman who lost her husband, she gradually loses its dignity and women's pride. Why is this movie I was a little compared with the movie "All in awe of Mary", such as the specific similarities would not, but what these two pictures are similar. I think the similarity is that the two films is played by two unsurpassed beauty, and in two films from them drags the whole town.
Malena love men and hate women. Each day, hundreds of eyes undress her and curse men, thousands of women. From each step Malena men freeze in anticipation of the second step. But throughout the film, we can see that in the case of Malin, beautiful be dangerous. The woman that everyone saw as his own, then it becomes a public and easily accessible, and all this makes it not experienced grief for her husband.
The film deals with the time when the war has touched Italy. Malena poor and miserable, to somehow survive, begins trading svom body for a piece of bread, and later sleep with German soldiers, so the brutality of the local people, I do not blame her, but I do not understand. The film is very good and interesting, all the fans of Monica Bellucci look unique.

Screenshots:
Download: