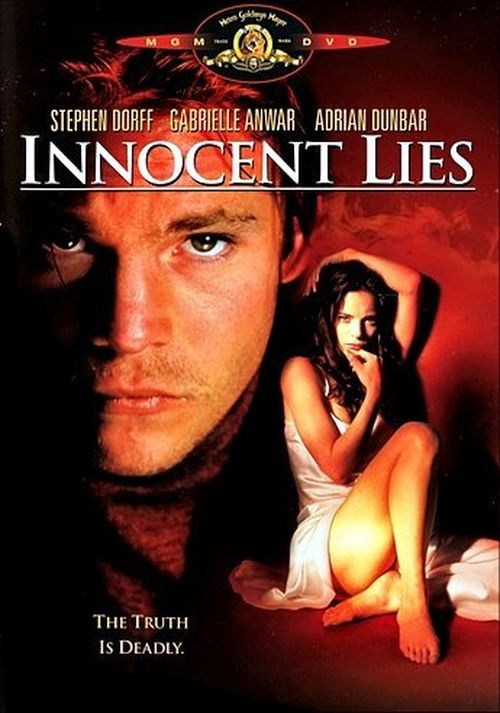 Year: 1995
Duration: 01:28:16
Directed by: Patrick Dewolf
Actors: Adrian Dunbar, Florence Hoath and Sophie Aubry 
Language: English ( Eng subs)
Country: UK, France
Also known as: Les péchés mortels, Mentiras inocentes, Athoa psemata, Halálos kötödés, Halcyon Days, Intrigo perverso, Les péchés mortels, Masum yalanlar, Mentiras Inocentes, Oskyldiga lögner, Unschuldige Lügen.
Description: In September 1938 a British detective (Adrian Dunbar – Quatermass Experiment) comes to a small French coastal town to investigate the death of his colleague. The main suspects – members of the British aristocratic family with a couple of skeletons in the closet.

The more I watched this film, the closer it tended to ratings published here.
It started with something like a good intrigue of a detective investigating the death of a British somewhere in France. Here you have an inspector from Scotland Yard, here's a little family in the spirit of Agatha Christie, a kind of a tangle of rattlesnakes under decent masks, all heavily flavored by Nazi ideas and concomitant "Jewish question" and "strawberry" 90 – Brotherhood sisterly "love." What's next?
It's nothing but frustration and yawning. The inspector was flighty amorous jerk (needless to say that of the dead detective in the film has already been forgotten after 20 minutes), for some reason, to drag "on business" daughter (the forgotten in 40 minutes), producing evidence in the pauses between frictions with the suspect. Incest ends (naturally!) tragically, and the whole movie … Well, its bounce!
It remains a mystery why "MGM" has put his label before this bad assorted detective "seamy" and "fashionable subjects?" Or is there the Lion simply yawn?
Screenshots:
Download: