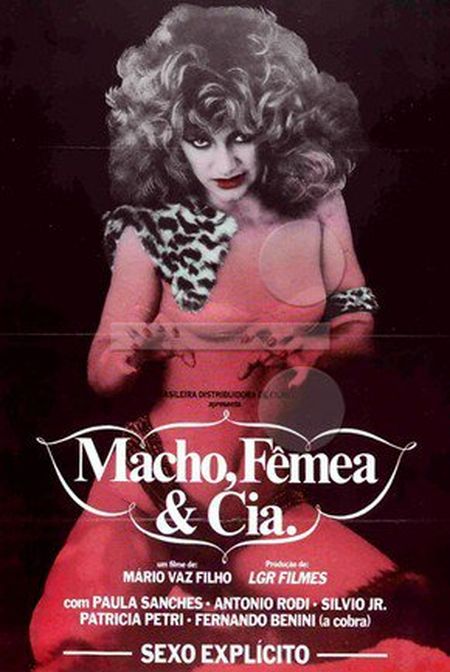 Year: 1986
Duration: 1:08:57
Directed by: Mário Vaz Filho
Actors: Fernando Benini, Sílvio Júnior, Patrícia Petri
Language: Portuguese
Country: Brazil
Also known as:  
Description: Weird and wonderful porno from Brazil, while everyone is getting it on, some guy in a yellow spandex suit, that I can only describe as a yellow sperm suit, wanders around watching all and sundry getting their rocks off.. Very weird! A must watch!
This is one more XXX movie from Boca do Lixo. Director Mario Vaz Filho and starring Fernando Benini, both director and actor from A Gunman Called Papaco aka Um Pistoleiro Chamado Papaco
Macho ,femea e cia is a amazin' , incredible and fucking funny flick. Here, Benini is a serpent, serpent from bible (a fucking bizarre yellow snake). The story is about the begin of humankind , Adam and Eve , Cain and Abel , and finally a crazy old man Noah.
Screenshots
Download