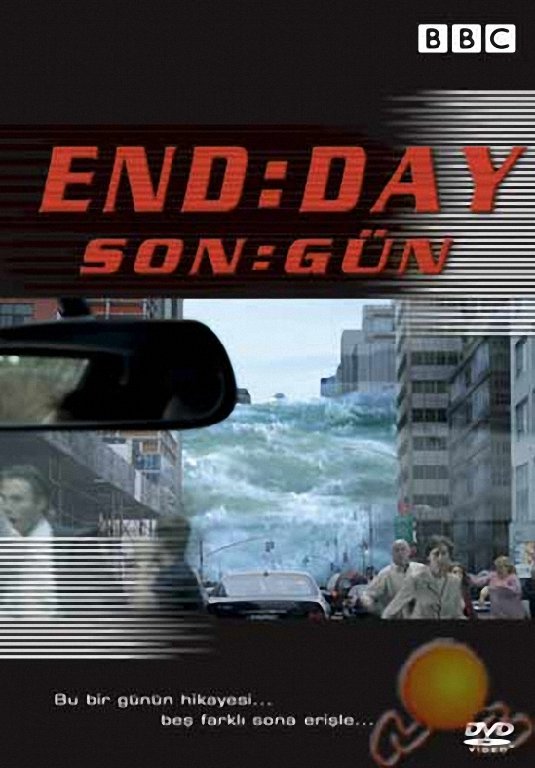 Year: 2005

Duration: 00:55:52
Directed by: Gareth Edwards
Actors: Robert Andrews, Glenn Conroy, Craig Court
Language: English
Country: UK
Also known as: 
Description: Scientists have long concluded that the apocalypse more than likely. Another thing is that none of them can say for sure exactly when it will happen. New disaster film based on the hypothesis advanced by experts hyper-realistic computer graphics offers us witness four possible apocalypse. This is beyond our natural disasters like the tsunami or the incredible power of a giant meteorite, and those which had a hand in the man himself – a bad science experiment or the development of modern chemical weapons.
Four tragic scenario predicted by scientists, are decorated in a "documentary reportage", which gives the film even more drama. The first story tells how a huge wave buried under a New York. The main hero of the second story was a meteorite that turned Berlin into a huge crater. In the third story unknown virus enters passenger flight to the UK, causing a plague across-all life. And finally, the fourth story tells what might happen if too inquisitive scientific minds will want to recreate a black hole in the laboratory. Well, dear viewers? In your opinion, what is the end of our civilization deserves?
Review: Each of us is different is the apocalypse. Someone envisions a terrible virus that kills all living things, some believe in a large-scale meteor rain that hit the planet or in the giant waves that will lay a large part of the Earth. Many are betting on the particle accelerator, which recreates a laboratory black hole, citing fears of specialists has repeatedly spoken about the likelihood of being out of control in the LHC experiments and the development of a chain reaction that could theoretically destroy the world. Only a few remain unperturbed, hoping for a brighter future.
Documentary "End of the World" makes to dream on "if-then". Four of the worst hypothesis brought to life a very colorful and dramatic, though not fully. Scientists are very optimistic and every story materialize their fantasies only in individual cities, not burying the entire planet and all of humanity.
The picture is quite suitable for a single viewing, so get acquainted with scientific theories and opinions of experts in various fields. In the end, we can only assume, because no one knows exactly how to finish (and finish it) life Earth.
Screenshots:
Download: