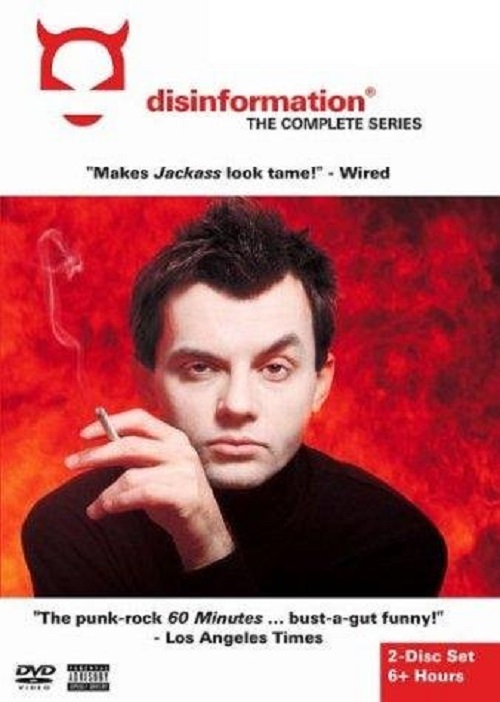 Year: 2004
Duration: 360 min

Directed by: Richard Metzger

Actors: Richard Metzger (Host)

Language: English
Country: USA
Also known as: 
Description: Disinfo Nation was a very short-lived UK TV Series by Richard Metzger, who directed and hosted it. Billed as 'The punk rock 60 Minutes,' it featured many documentary-style  reports on amazingly diverse subjects as The Montauk Project, Suburban Satanists, C.I.A. Sex Slaves, Extreme Pornography, Female Genital Mutilation, Plant Consciousness, The Lucifer Principle, and the work of Joe Coleman. Plus a lot more…It was very subversive, and amazingly, due to its popularity, it was bought unwatched by the SCI FI Channel in the United States. I would love to have been in room when those assholes finally watched it and realized it was unairable!

Each episode is approx 45 minutes long (~700MB each)
Included in the series was a 3.5 hour Disinfo Conference held in 1999, which features speeches by Marilyn Manson, Douglas Rushkoff, and the headliner, Robert Anton Wilson!
Screenshots
Download
Episode 1 Pilot, The Lucifer Principle
Episode 2 Transgenders, Joe Coleman & The CIA Sex Slave
Episode 3 Satanists, Paul Laffoley & The Montauk Project
Episode 4 Inside the Pleasure Palace & Extreme Porn