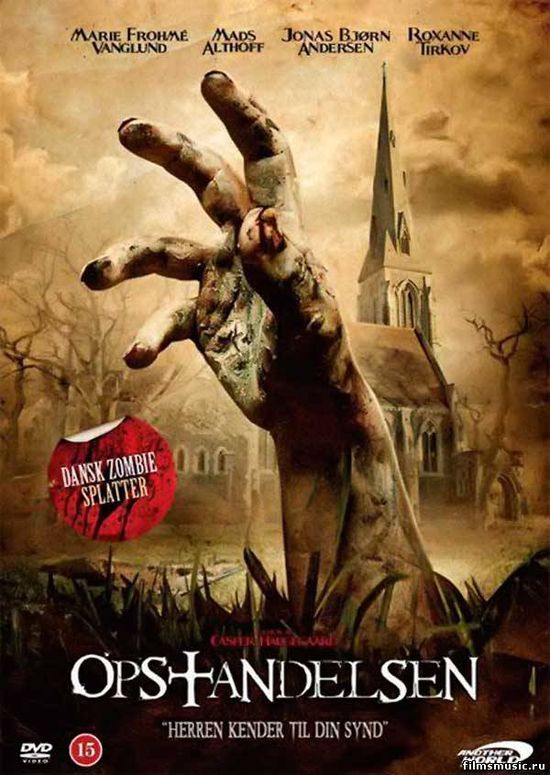 Year: 2010

Duration: 00:49:22
Directed by: Casper Haugegaard
Actors: Marie Frohmé Vanglund, Mads Althoff, Jonas Bjørn-Andersen
Language: Danish (English Subs)

Country: Denmark

Also known as: Opstandelsen
Description: The entire movie takes place in the Church during the funeral. Community buries one guy, all mourn, and one of the brothers fails and goes to take the drug. When he awoke he understands that he was surrounded by zombies. Besides he remained alive only its brother and sister.
Review: The film claims to at least the title of genius. The director seems to be a fan of zombie horror of old, hardly a person who has not seen any of them would be able to create this sticky, chilling atmosphere. Scene in the film is almost no, there are small hints that each looking understand his own way. Where did the zombies are not entirely clear, too, although you can understand. The acting aerobatics, it was obvious that they really scary and people do not understand what is happening in this church.
The place chosen for shooting great, great old church, there is everything to realize all fears. Dark corners, long corridors, hordes of zombies are very close.
The special effects are simple, but set the tone of the film, everything was okay, computer graphics are invisible, even if it is, all done in the best traditions of the old school horror films.
Worthy horror film for fans of the genre.
Screenshots:
Download: