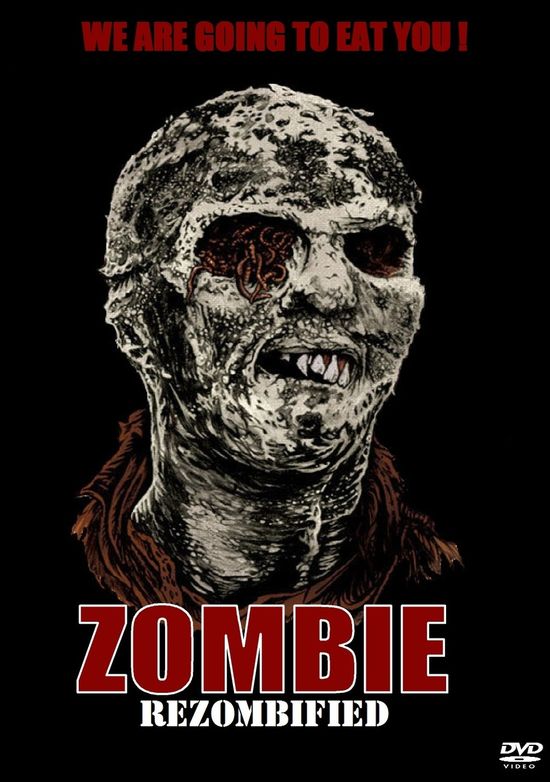 Year: 1979
Duration: 01:31:20
Directed by: Lucio Fulci
Actors: Tisa Farrow, Ian McCulloch and Al Cliver
Language: English
Country: Italy
Also known as: Zombie Flesh Eaters, Epidromi ton zombi, Gli ultimi zombi, Island of the Flesh-Eaters, Island of the Living Dead, L'enfer des zombies, Los muertos vivientes, Noche de pánico, Nueva York bajo el terror de los zombi, Rædslernes grønne ø, Sangeria, Sanguelia, Ta zombi htypane masanyhta, Woodoo – Die Schreckensinsel der Zombies, Zumbi 2 – A Volta dos Mortos
Description: In the bay of New York floated unguided boat, on board of which there is no soul. To check the rise there, two police officers, one of whom is the victim of an enormous size zombies, and the other shoots the full clip of the gun in this zombie, after which the body falls into the water.
This unusual case, of course, interested in the press in the face of ushlogo reporter Peter West, who gets on a boat at night and faced there with the owner's daughter, Anna Bowles. Anna tells Peter that it's her father's boat, a scientist who a few months ago went on a tropical island, and of which she had not heard for over a month. Deciding to investigate the circumstances in place, inquisitive pair is sent to the island, which is just a zombie epidemic in full swing …

Review: Young girl Anne Bowles, the daughter of the missing captain of a small ship departs, accompanied by a reporter Peter West on the Antilles to figure out the mystery of the disappearance of his father. On the island of Matul mysterious events occur that are associated with some terrible epidemic. Dr. David Menard, studying her, insists that the so-called sick – it's the living dead, or zombies, which can only kill shot directly into the brain.
U.S. critics have quarreled Italian film Lyucho Fulci, accusing him of imitating the low-budget classic "Night of the Living Dead" by George Romero (by the way, tentatively titled "The last zombie" was replaced in Italy "Zombie 2″ as a month earlier there was a success as it " Zombies "another tape Romero -" Dawn of the Dead "). Although not very clear picture of what Fulci called "Zombie" (which created additional confusion for some viewers and critics), released in the U.S., where plenty of similar samples of their terrible film in all respects. 52-year-old director Lyucho Fulci, who previously had worked in a variety of genres (from sitcoms and police tape until we know for the Soviet film distribution adventure film "White Fang" and "The Return of White Fang"), in the late 70s just decided to specialize on the horrors. And that was equal to, in addition to the U.S., and even in the Italian masters of this area – for example, Mario Bavuu and Dario Argento, resorting to violent, sometimes shocking images. The American edition of "Video Movie Hyde" even advises to wait for "the grand moment when the wooden splinter pierces the poor girl's eyes."
Fulci tape was assigned to the U.S. age rating "to 18", and in France it was shown at a reduction of 17 minutes! The handbook "he Muviz Tee Vee End videotapes" joking way: "The cast looks half dead, maybe this is it – the real zombie" (incidentally, the main performer of Tisa Farrow – the younger sister of the famous American actress Mia Farrow).
Screenshots:
Download: