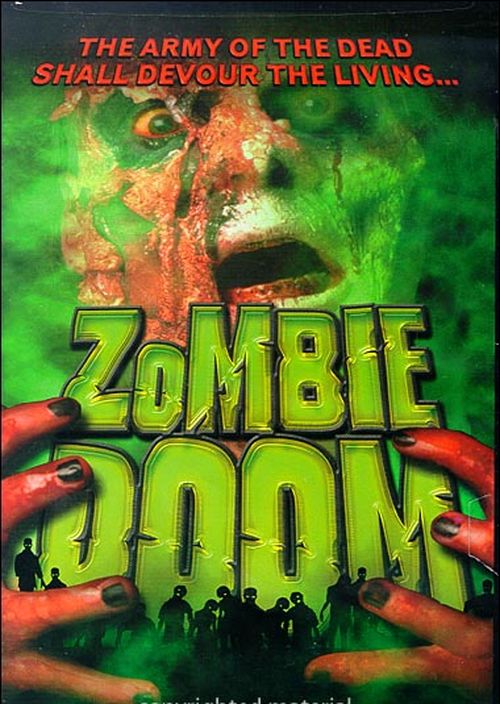 Year: 1999
Duration: 01:18:45
Directed by: Andreas Schnaas

Actors: Andreas Schnaas, Marc Trinkhaus, Steve Aquilina

Language: German (English dubbed)

Country: Germany

Also known as: VS3: Infantry of Doom, Zombie Doom, Akuma no ejiki – The brutal devil project

Description: 1999 . German forest for the third time greeted guests as vigorous an underground Shnaasa Andreas and his film crew to shoot the third part of the " lawlessness" , aka – "Violent Shit". Well, those in the know , who knows . Thus, the " Zombie Doom"
So, Carl Jr. and his father jumped out of nowhere , the idea zagnuvshiysya in part , founded a small totalitarian camp , finding a handful of associates and a mad scientist, smacks of Hitler and Charles masteryaschego for zombies. At times, these gentlemen indulging in what the catch and then release the prisoners , arranging them chase. Harsh German forest catch truly harsh. Here and in the next race went a couple stray tourists yes Chinese, had once been in a gang Charles , but who became a traitor.
What has changed since the first two parts ? Well, firstly, in the " Underworld zombie" puts more emphasis on not insane maniacs , and their sacrifices that the whole movie from them running around, and then arrange the final raid on the camp . This, incidentally, does not mean that the special effects here are worse – on the contrary , their quality has improved significantly – in the second place . Third, Shnaasa drawn to Eastern exoticism ( as his time drew Tromovtsev with their " Toxic Avenger" , which led to the emergence of " Sgt Kabukimena of the New York Police" ) – basically , the beginnings of this were found more in the second film ( specifically – at the beginning ), but here Andreas turned on full, increasing the degree of " boevikovosti " , whereby the picture has got even ridiculous , but still fights , as well as specific oriental flavor .
Hiked up the music – it has become more diverse and sonorous , and the final credits and does chic. But with the trouble – so it is with the general treshovym and artificiality . No, these films much to ask simply stupid , because the risk to remain with nothing very great, but still some mugger and taste absurdity spoil all impression . Even in the second movie replay was less , and in fact on the idea of ​​a series to be developed in all directions , not just on the part of special effects. Well and women . They Shnaas or pathologically unlucky ( individuals require more beautiful place in less creepy and more profitable films ) or the guy a taste – there are two naked women who like the first and the second parts of the cause rejection rather than sympathy.
That's it . Something crazy German associates hiked , but something was left unattended , causing evolution in certain parts of the tape , but resulted in the degradation of other parts. So the verdict is – not bad, very bad, but it could turn out much better.
Screenshots:
Download: