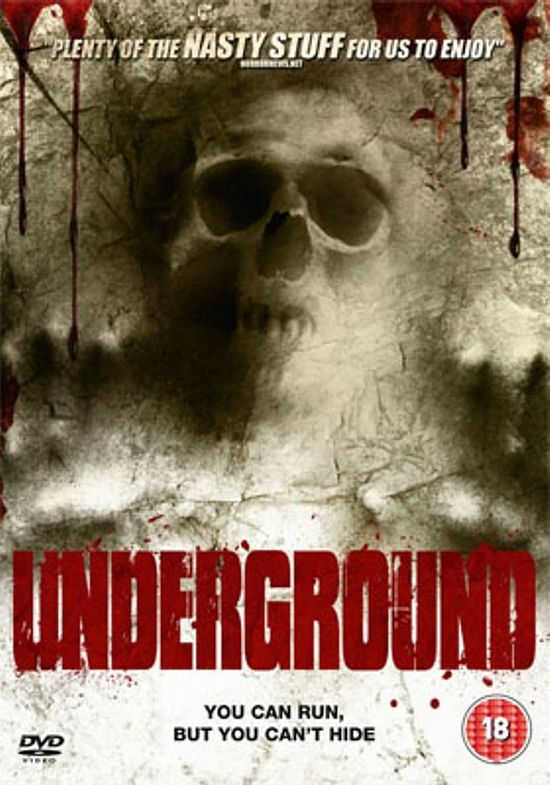 Year:2011
Duration:01:23:05
Directed by:Rafael Eisenman
Actors: Sofia Pernas, Adrian R'Mante, Jeff D'Agostino
Language:English
Country:USA
Also known as: Underground – Tödliche Bestien, Underground – A mélybe rejtve, El sótano del miedo,Podzemlje
Description: The movie was not so bad, even though I saw "the Descent", and "the creep", and a lot of that sounds like dangerous dungeons with strange creatures there. And the story with heroes and monsters sateen in the extreme.
Of course, certain episodes of the film leaves much to be desired, but nevertheless, to many he was able to impress. For example, I liked that hour and a half movie looked like a three-hour, because the action is not delayed, and for a short period of time many things can happen. A pleasant surprise was that not all the characters were strictly positive individuals, and among them suddenly appeared one that was willing to sacrifice others for their own salvation.
The end of the movie was not as disastrous as you might expect. Moreover, the episodes went on, as if the viewer wanted to show that on the wonderful hints of salvation nothing ends, and happy endings only happen in fairy tales.
So that a failure of the film can not be named, that's slightly unfinished – perhaps. I overall liked
Screenshots
Download