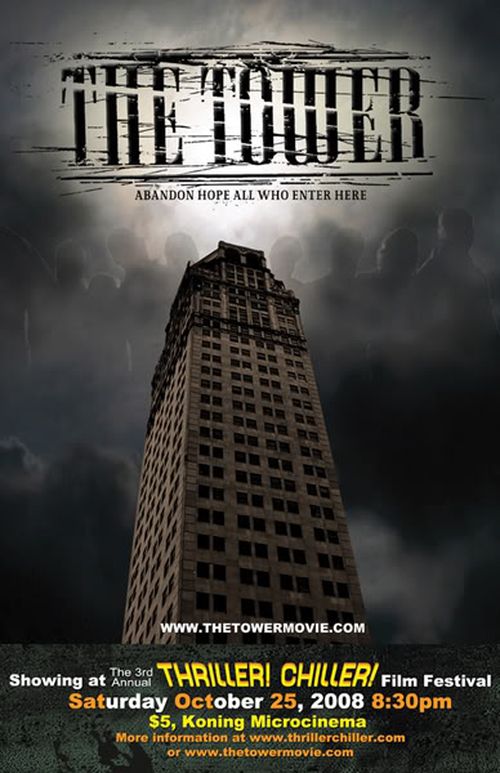 Year: 2008
Duration: 1:27:05
Directed by: Dan Falzone, Dan McGowan
Actors: Garrett Clayton, Andrew Demaray, Jake Forshee
Language: English 
Country: USA
Also known as: 
Description: Above the city of Detroit, a long abandoned tower rots in the skyline.  The structure appears lifeless, but in the dead of night a bright light shines from the top window.
Doug (Rick Kunzi) becomes obsessed with entering the tower after learning about its mysterious history: According to legend it's said to be a gateway to another world.
When Doug goes missing, his sister Lucy (Roxy Strickland) is convinced that he's trapped inside the tower, leading her on a quest to save her brother while coming face-to-face with the mysteries of the tower and the dangers that lurk within it.

Screenshots
Download