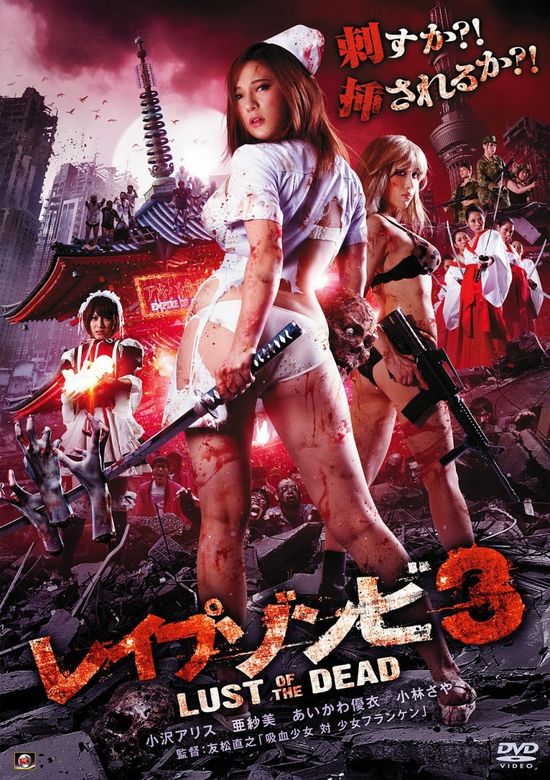 Year:2013
Duration:01:07:16
Directed by:Naoyuki Tomomatsu
Actors: Yui Aikawa, Asami, Iona
Language:Japanese
Country:Japan
Also known as:Rape Zombie 3. Apocalipsis final,Reipu zonbi: Lust of the dead 3 – Akiba teikoku no gyakushû,Rape Zombie: Lust of the Dead 3
Description:
1.41GB x264 OF NAOYUKI TOMOMATSU's THIRD INSTALLMENT OF HIS RAPE ZOMBIE FRANCHISE, RAPE ZOMBIE: LUST OF THE DEAD 3 STARRING YUI AIKAWA, ASAMI, IONA, YUTAKA IKEJIMA, SAYA KOBAYASHI, AYUMI KUROKI, TAKESHI, NAKAZAWA AND ALICE OZAWA.
TITS, RAPE, ZOMBIE BONERS, ELECTRIC EXPLOSIONS, LEZBO SEX, RAPE, BLOOD ETC. NOT AS MANY TITTIES, AND GIRL ON GIRL (OR MASTURBATING) SCENES AS PART 2 BUT THAT ONE (LIKE MOST MIDDLE PARTS OF TRILOGIES) WAS BALLS TO THE WALL!!
INCLUDES ENGLISH SOFT SUBS.
Screenshots
Download
Reipu zonbi: Lust of the dead 3