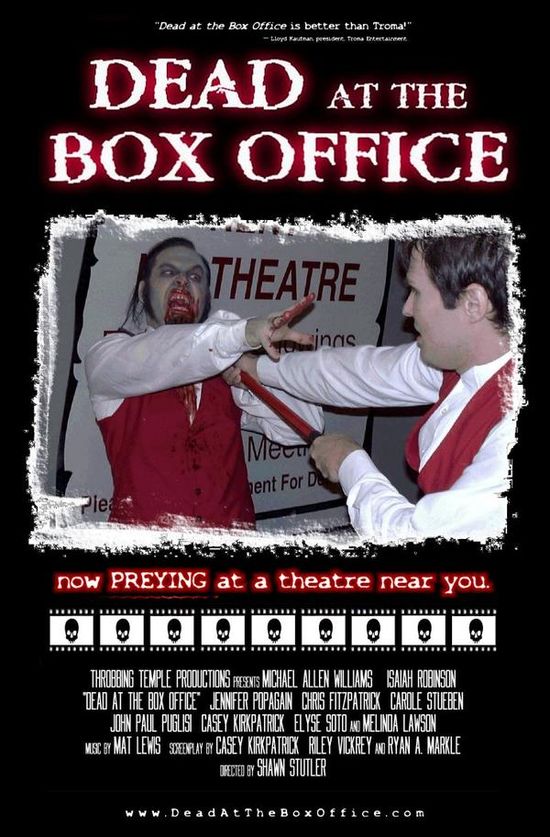 Year: 2005
Duration: 01:28:18
Directed by: Shawn Stutler
Actors: Michael Allen Williams, Isaiah Robinson, Jennifer Popagain and Chris FitzPatrick
Language: English
Country: USA
Also known as: Deads in the office

Description: For anyone as zombie obsessed as I, here is a fairly crappy no budget SOV addition to your collections: DEAD AT THE BOX OFFICE!
The story: while doing some cleaning, the staff of a movie theater find an old film reel with what they assume is a trailer for some unknown sci-fi b-movie. They decide it will make for a nice lead in to the night's revival showing of Night of the Living Dead, and roll it for the audience. However, the trailer was actually stashed decades before by a nazi scientist experimenting with mind-control. Before you know it the audience becomes flesh eating zombies, and it is up to the movie theater crew to stop them!
Though it has kind of a cute idea and a little heart, this movie is really quite the mess of piss-poor acting, clunky screenwriting, and a painfully amateurish vibe.
Screenshots:
Download: