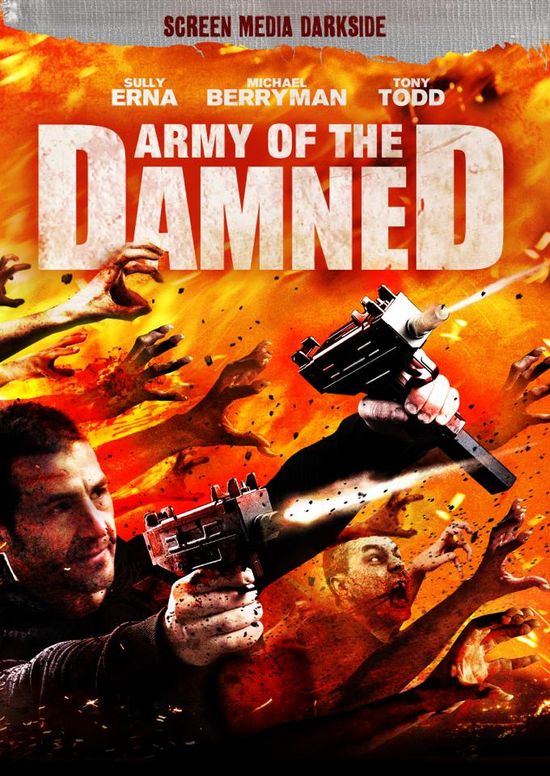 Year: 2013
Duration: 1:29:13
Directed by: Tom DeNucci
Actors: Tony Todd, Michael Berryman, David Chokachi
Language: English
Country: USA
Also known as: The Cellar Door, Army Of The Damned – Willkommen in der Hölle

Description: The film Army Of The Damned tells the story of how the crew of the hit reality show follows a group of police officers through the city. Police get into a very unpleasant story, when they accept the challenge, giving a whole new meaning to the term "internal disturbance." They find themselves in life-threatening situations, they have to go against all the rules to stay alive. With the help of a hermit and a petty criminal servants of law do everything in their power to serve his people, to protect people and not become soldiers "army of the damned".
The main emphasis is on punk music, which sounds pretty killer, but fits into the "action" she's very silly and inappropriate.
Camera work low level, since the operator is not able to remove in conventional plans, and sometimes the camera jerking, that speaks about the directness of Sam's hands Eilertsen.
Summary: Cheap and dull thrash on the theme of mysticism/zombie movie that never even join the ranks of b and C tapes, as it is a very poorly for 2013-2014, even unacceptable. The film I do not recommend watching to anyone, even fans of the stupid trasacco, believe me, it's a wild slag, which it is better not to know.
Screenshots
Download