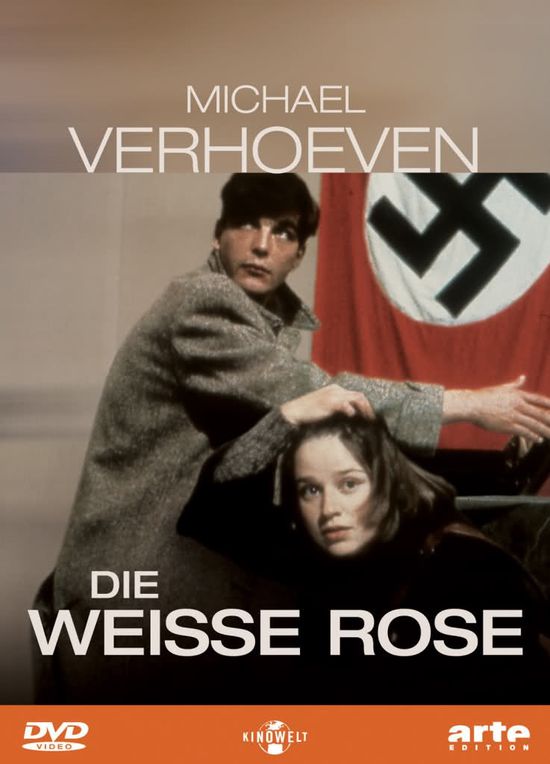 Year: 1982
Duration: 01:59:16
Directed by: Michael Verhoeven
Actors: Lena Stolze, Wulf Kessler, Oliver Siebert, Ulrich Tukur, Werner Stocker
Language: German
Country: West Germany
Also known as: Die weiße Rose, A Rosa Branca, Den vita rosen, Beyaz gül
Description: A university student named Sophie discovers a piece of paper in the desk she's sitting at during a lecture.  It is signed simply 'The White Rose'.  The paper quickly changes hands among students after the lecture but Sophie is intrigued…and becomes irrevocably involved in a conspiracy.
Here's the kicker: the students attend university in Munich, the year is 1942, and it's a true story.  Only the young would have the idealism to confront the Third Reich, and the hope that they might get away with it.  As Sophie, Lena Stolze couldn't be a better choice – she projects a perfect blend of innocence, curiosity, level-headedness, good cheer, and courage.  She's becoming curious about romance and sex, but also determined to do good in a regime where – as she discovers – ordering the wrong amount of postage stamps may have you hauled away by the authorities.  Imagine Nancy Drew transplanted out of her whitebread world, where her enemies are the Gestapo and not some curmudgeonly neighbour or store-owner.
Director Michael Verhoeven lets the events and characters tell the story without recourse to background music, dramatic lighting, or distracting camera movements.  We're drawn along slowly each step of the way, sharing the ambitions and fears of the characters.
Screenshots:
Download: