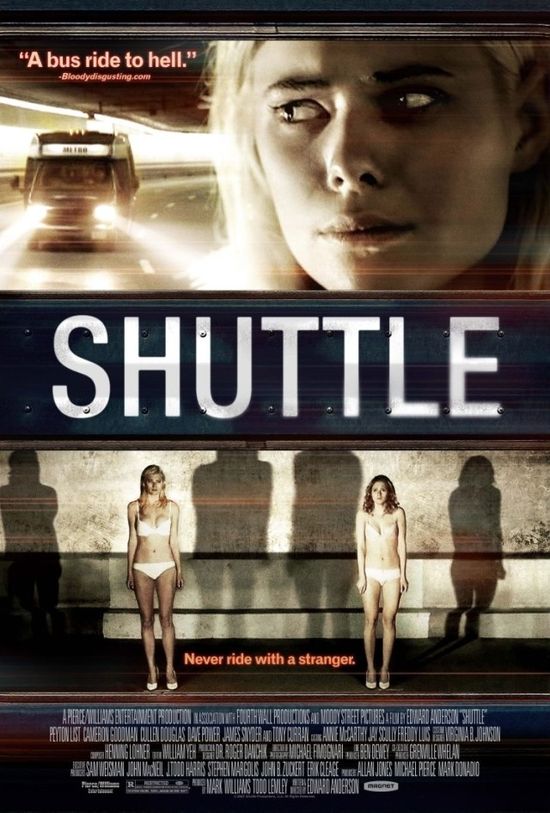 Year: 2008
Duration: 01:46:50
Directed by: Edward Anderson
Actors: Tony Curran, Peyton List, Cameron Goodman, Cullen Douglas, Dave Power
Language: English
Country: USA
Also known as: Bus, Passageiros Da Noite, Transzfer
Description: Mel and Jules returned from Mexico, having a great vacation there. Long after midnight, and they decide to catch a bus, to get home. Their companions are a nervous accountant and two boys, one of which sticks to Jules. Suddenly, they find themselves on unfamiliar, deserted streets – says the driver to avoid traffic jams … But what is really going on and where they go? …
Review: Long time since I watched this brilliant thriller. Unpredictable plot, fascinating adventure from which the veins run cold blood by surging emotions. At each stop, waiting for someone's death heroes and get out of this madness is impossible. Two friends try to fight together against the insane maniac. They forgive each other mistakes and still hope to win. It is hard to say and it would be wrong to answer the question that you had two unremarkable men from passenger shuttle. One can distinguish: maniacs also prefer blondes. Why did you learn watching this great movie.
Surprisingly, the film is not filled with cliches, on the contrary, they are very few. The plot is painfully familiar to anyone who is even slightly interested in horror or similar thrillers. Throughout the whole picture clearly looked narrowly, only one main topic, which has caused so many positive reviews for this undistinguished movies.
Directed once again tries to show the audience that sometimes need a little bit boring to listen to their friends, not to get into all sorts of modifications, of which sometimes can not get out. We carefully ignore it, and the fact that it is not always acquainted with strangers leads to a great friendship.
If we believe the main characters of the film itself, that every minute will only get worse. Rather, the story for them becomes only more confusing. This is understandable, because the objective of any maniac – zapudrit victims brains. And in the end, they have little understanding of what they want, whether it is necessary to find a way out, can not find its location, and the forces at the end.
The main theme of this work is not the salvation of the victims or punishment psychopath. If you want to get to the end and survive, you have to go it alone – that's what the main rule of this film. Even together here never survive. Right or wrong, everyone decides for himself, but we too often ruled by survival instincts, contrary to friendship, love, and sometimes even rescue relatives.
Screenshots:
Download: