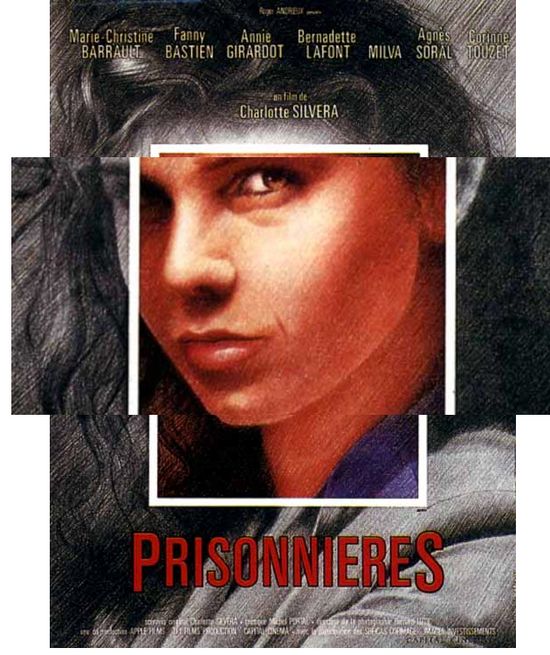 Year: 1988
Duration: 01:36:49
Directed by: Charlotte Silvera
Actors: Marie-Christine Barrault, Annie Girardot, Bernadette Lafont, Milva, Agnès Soral
Language: French
Country: France
Also known as: Women in Prison, Nök a börtönben
Description of Prisonnieres: Women's Prison. With the arrival of a new group of prisoners, including women, sentenced to long term, the existing system of relations in the prison starts to change. Intrigue, suspicion, the fight for the championship, broken friendship and unexpected love inject all prison environment.
"Women's prison in the French province receives a group of new prisoners. Among them – convicted of beating and drug trafficking, for robbery and infanticide. They are all different, but the punishment will serve in some walls, under the relentless control of the senior matron …"
They work and sing in the choir, preparing cooking, discuss patterns for knitting, looking forward to guests on weekends and holidays. They even have time to worry whirlwind romance and study by correspondence, hoping to get a law degree. It would seem, so what? The usual, just nekinematografichnye, classes … Yes, but that's all they are, these women – women prisoners … And serving their sentences outside the women's prison in the French hinterland …
Tough and uncompromising, poignant and sad picture of Charlotte Silvera is notable not only confident directing and screenplay stout, but the ensemble cast, obedinvshim French and Italian stars of several generations, including the legendary Annie Girardot (Piano Teacher and The Novices) and singer Milva.
Screenshots:
Download: