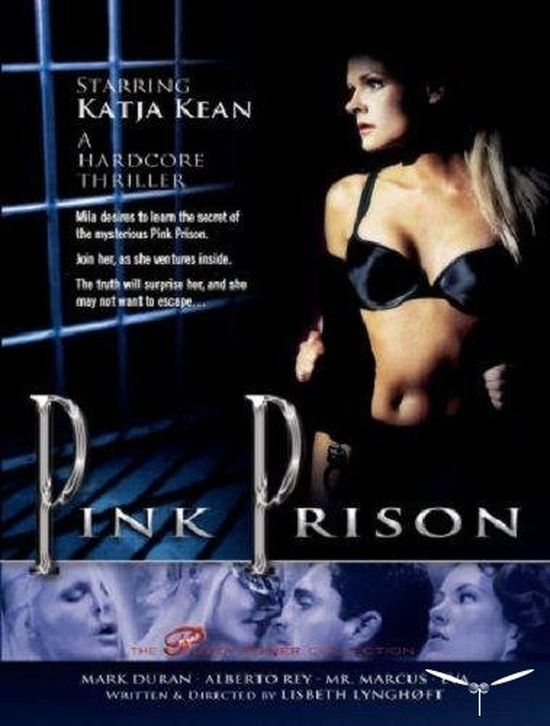 Year: 1999
Duration: 01:03:47
Directed by: Lisbeth Lynghøft
Actors: Katja Kean, Anders Nyborg, Alberto Rey, Mark Duran, Mr. Marcus, Evil Eve, Thorbjørn Kjærbo
Language: English
Country: Denmark
Also known as: La prison des sévices
Description: 32-year-old journalist Mila (Danish pornstar Katja Kean, which started at the studio pornokareru Private) makes shooting for an erotic book. Publisher YSIA (Anders Nyborg / Anders Nyborg) instructs her to get in the Pink Prison and make a report to the head of the prison, which has never given any interviews. If it works, Mila receive all the profits from the book – if not, she will have to spend with the publisher lesbian weekend in Paris. Conventional methods it is not possible, but one night she still gets there. Inside, it is first an observer, and later an active participant in the sexual life in prison. Erotic adventures gradually bring it closer and closer to the goal …
In 2003, "Pink Prison" won the award Venus Award as the best Nordic film.
Elegant and sensual model Katja Kean in a sensational film.
Katja Kean, Mark Duran and Mr. Marcus star in erotic feature film "Pink Prison," written and directed by noted theater director Lisbeth Lynghoft. Zentropa production of the adult division, Puzzy power, "Pink Prison" is a hardcore thriller for women and couples.
Since it was established in 1992, Zentropa works Scandinavia has become the largest and most important film studios. Zentropa among the best-known feature films are Lars von Trier's Oscar nominated "Breaking the Waves", which also took the Grand Prix at Cannes, his musical "Dancer in the Dark", which won the Golden Palm for Best Film and Best Actress, and "Dogville , "starring Nicole Kidman and James Caan. Zentropa is also famous Dogme95-manifesto.
Puzzy power Zentropa was created in 1997 with the aim of producing sexy movies for women. The basis of creativity, she hatched Puzzy power manifesto, a statement about women and sensuality, exploring today there is growing awareness that women watching erotic or pornographic films if turns their view of themselves than retire.
"Pink Prison", following hot on after the "Constance" was the second film produced by Puzzy Power Manifesto. Together, these two films quickly became the most successful Danish sex video ever.
Shot in jail set of Lars von Trier's "Dancer in the Dark", the film tells the story of Mila (Katja Kean), photographic journalist who gets Pink Prison penitentiary to get an interview with her elusive governor. Once inside, she considers herself as voyeur and an active participant in a number of sensual exploits that constantly bring her closer and closer to the governor.
The culmination of the film is its culinary meeting with the chef prison, played by American star Mr. Marcus.
Thanks to the ingenuity of the script Director Lisbeth Lynghoft, "Pink Prison" teasingly reverses many of the well-worn genre character types and situations, as well as using unique dramatic structure linked bizarre characters that keep the film suspended somewhere between dream and relnostyu.
Screenshots:
Download: