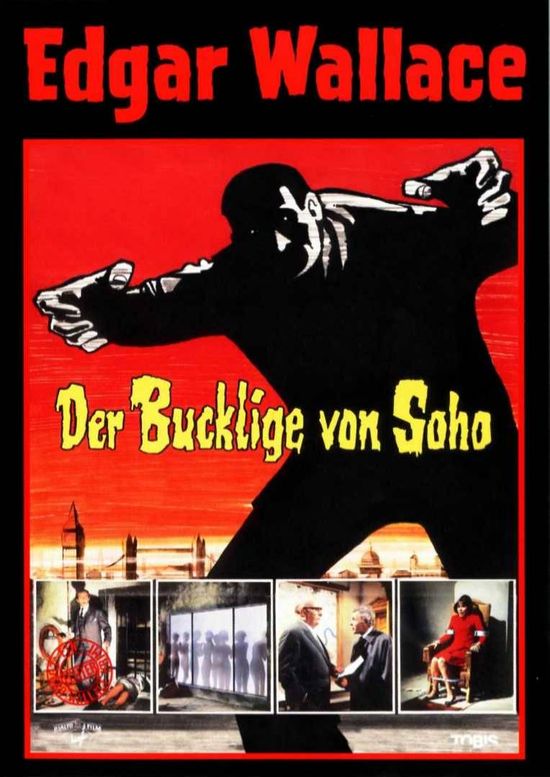 Year: 1966
Duration: 01:26:27
Directed by: Alfred Vohrer
Actors: Günther Stoll, Pinkas Braun, Monika Peitsch, Siegfried Schürenberg
Language: German (english subs)
Country: West Germany
Also known as: Der Bucklige von Soho, Sohon kyttyräselkä, Le bossu de Londres, Il gobbo di Londra
Description: The ssa & ass subs are for my own use as sometimes my standalone does not recognise some srt subs,and I never know which ones they'll be,so as a matter of course I add the extra ones to every movie with srt subs I burn,so maybe someone else has that problem and it might help, or dont dl them,what ever you want.
In London for a large inheritance coming young American. Soon she was kidnapped. At the same time in the house for re ladies of easy virtue is a series of mysterious murders. The investigation takes Inspector …
Review: One of the German and quite successful (in the sense of excitement, not matching the text) adaptations of popular novels in the first third of the last century (in our country, it "discovered" in the late 80's and early 90's of the same age) entertaining detective trillernogo-writer Edgar Wallace. Highly modernized, since the author passed away at Bose even before the Second World War. What is there only (and Wallace, and the film) is a mixture of: an unhappy heiress Lord, group attacks, has created a concentration camp for girls-offenders (there, given the founders of the German language and the corresponding picture and asks the slogan "Arbeit Macht Free" , which means "work makes you free"), and a semi-underground "institution for gentlemen," and a cartoon freak velikobritantsev fashionable and smart-inspector from Scotland Yard, and finally, the apotheosis hunchback-strangler! Understand this tangle of snakes, shown and played a colorful and characteristic, caused me a lot of pleasure. This, gentlemen, is really interesting, though, and does not claim to some serious drama. In contrast to the genre of "detective", "Thriller", "horror", add "a satirical comedy." That's when the clip is fully charged. And as she shot with excellent roar and smoke, as "table battle" General-senile, which was … Hush, sir!
Also, we strongly recommend to see "Phantom of Soho" (Germany, 1964), whereas those same Germans Wallace, just before. However, the chronology is not important. Perhaps there is even more similar work. Not yet found it, but really want!
Screenshots:
Download: