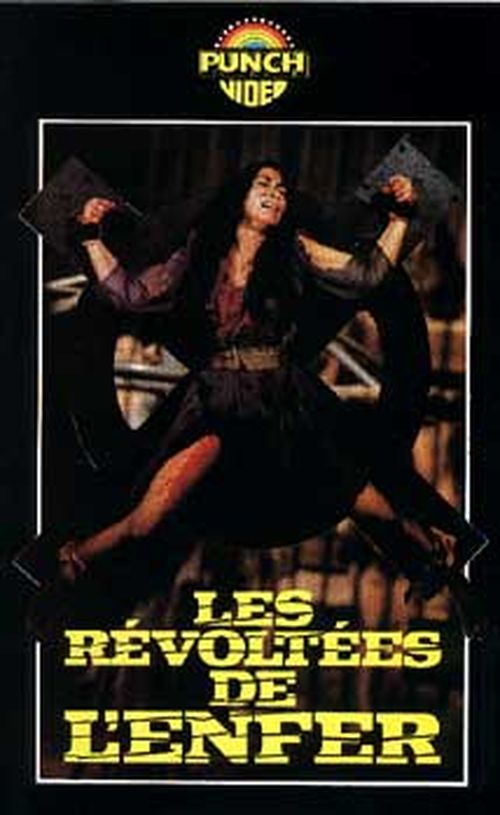 Year: 1983
Duration: 01:42:04
Directed by: Maman Firmansyah
Actors: Ingrid Greer, Nanette Martin, Kerry Nichols, Bernadete Williams, Ken Metcaffe
Language: English
Country: Indonesia | Philippines
Also known as: Hell Hole, Les révoltées de l'enfer, Flugtaktion Hell Hole, Kawin kontrak
Description: This rip is taken from the U.S. Tales of Voodoo DVD but since the cover of that doesn't really have anything to do with the movie here is a French cover of some kind.
This is an Indonesian women in prison film. Something to do with a virginal young lady falling in with a sex maniac. He has a thing for virgins and if they don't hop into the sack with him he locks them up in prison and tortures the shit out of them until they change their mind. I guess it works better than a Camaro and a case of Colt 45.
I only about halfway watched it so a lot of the details were lost on me as to exactly what was going on but these screencaps and trailer should convince you better than anything I can say anyway. The trailer in particular is great.
Screenshots:
Trailer:
[flashvideo filename=/wp-content/uploads/Video/Escape_from_Hellhole.flv /]
Download: