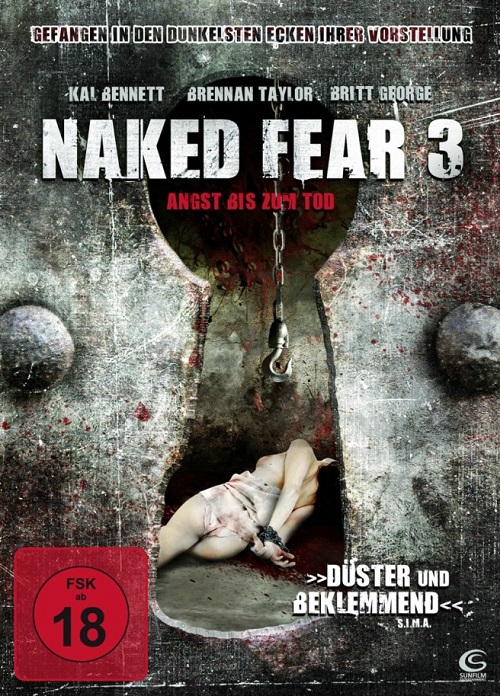 Year: 2009
Duration: 
Directed by: Scott c Robert

Actors:  Kal Bennett, Britt George, Brennan Taylor
Language: English
Country: USA
Also known as: From the Shadows, Árnyak fogságában

Description: A girl is abducted by a serial killer because she has the winning ticket for a lottery. He tortures her until she gives up the location of the hidden ticket. She is constantly dosed with LSD against her will and slowly goes crazy in the dark chained to the floor. She sees ghosts. There is an ending but I haven't gotten there yet…There is surprisingly little nudity in a movie called, 'Naked Fear Part 3'! However, its also called, 'From The Shadows,' so I'm willing to bet that this became 'NF Part 3' after the fact/towards the end of post, when the dipshit producer realized it couldn't stand on its own. That being said, its still more entertaining than Part 2, which also didn't seem like it had anything to do with Part 1.

Part one, Naked Fear, can be found here.
Part two, The Abducted, can be found here.
Screenshots
Download