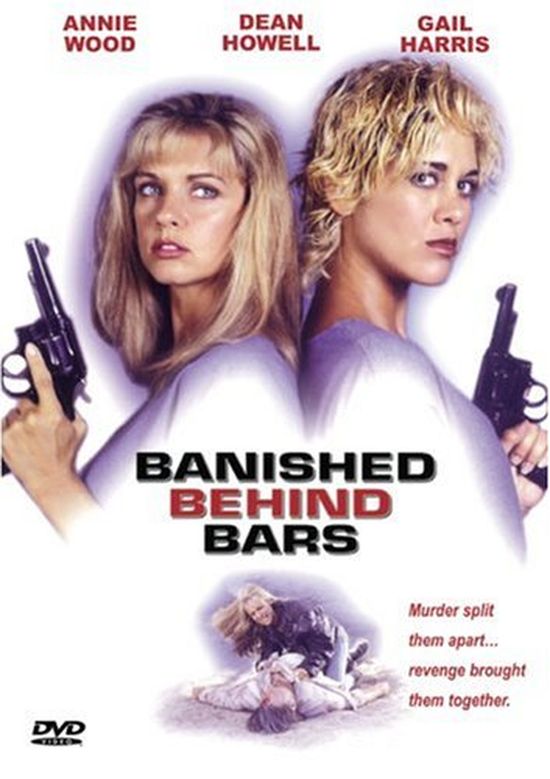 Year: 1995
Duration: 01:32:41
Directed by: Henri Charr
Actors: Annie Wood, Gail Harris, Jenna Bodner, Ace Ross, Jamie Donahue, Dean Howell, Dominique Konold
Language: English
Country: USA
Also known as:  Die Strafe des Schweigens, Encarceradas no Inferno, Tyflo misos
Description: Sold in a childhod by their father loser, sisters April and May grew different people: April led a biker gang that controls the southern Los Angeles, and May was brought up in a normal family. But at one point they were like – they could not betray.
And when, after their first meeting over the years Mae witnesses the murder committed by her sister, and goes to jail for it, April is doing everything possible to save May. Especially, when she learns that one of the men, from another gang, threatened her with death …
Review: Sub-genre of "women in prison" has always enjoyed a certain popularity among male kinoauditorii. Well, it is true, consider this: a lot of beautiful women who are deprived of the will (as physical freedom and mental will) who are fighting among themselves, wash all the time in the shower and, occasionally, have sex with other prisoners or guards have sex with them .
This film (full name: "Cell Block Sisters: Banished Behind Bars") made by Henri Charr (Caged Hearts and Under Lock and Key), the representative of this particular sub-genre, is not the best, but with all attributes. Odnoabzatsny "vysokotragichesky story" – simplistic, but if you are well put fights and sex scenes – that would be enough. But in this case, all so very clumsily. The only thing more or less memorable: a fight scene in the shower. Well, this is clear, but there are dozens of scenes exactly like itself, but much better.
Actually, if Hemingway told what to do or something new or the old. Then it is not clear why this film was made. Everything in it is more than usual. Eroticism – below the required level, however, this is offset by many number and duration of erotic scenes. But it is used in the film could not.
In fact, one might even suggest that the authors would like to pitch in criminal history, drama. And something even happened. At the very least, the beginning of the film, with the bikers, looks a little above either "bad", for which he can throw the ball.
Screenshots:
Trailer:
[flashvideo filename=/wp-content/uploads/Video/Banished_behind_bars_trailer.flv /]
Download: