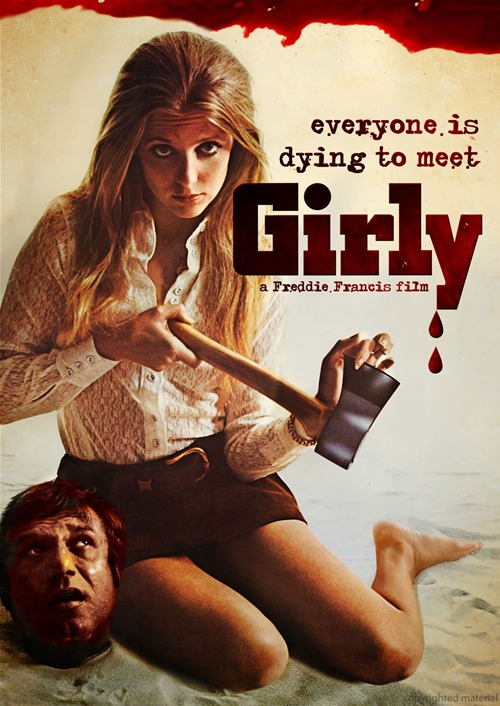 Year: 1970
Duration: 01:41:59
Directed by: Freddie Francis
Actors: Michael Bryant, Ursula Howells, Pat Heywood
Language: English
Country: UK
Also known as: Girly, Mumsy, Nanny, Sonny and Girly

Description: Girly is a sexy teenager, but still childish. Along with her brother, they go about bringing homeless people back to their mansion only to have them perform in some weird "perfect family" role playing games for a camera.
Any of those bums who don't go along with the act are murdered. Until one day when they bring home a new subject with a few ideas of his own to the games they can play…
"Brother and sister love to bring home different people and play with them in the game. And if you don't follow the rules, then they go to hell. However, even if they follow them, in the end, they still go to the same place. But once their next guest appeared interesting idea for a new game."
 A great film directed by Freddie Francis (Vampire Happening) who also directed some hammer films.It tells the story of a fatherless family who live in a run down british mansion and like to kidnap drifters and make them partake in english children's games before killing them when they get bored of the playmates.It's all fun and games for the family before they abduct a new friend who begins to play them off each other by bedding all the females. the lead vanessa howard is very sexy and the film is very trippy with a dreamy feel.recommended to all fans of brit horror and those looking for something a bit different.
Screenshots:
Download: