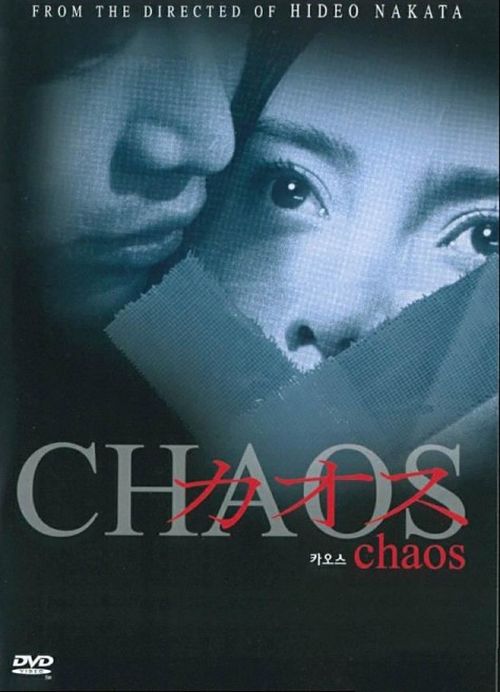 Year: 2000
Duration: 01:43:54
Directed by: Hideo Nakata
Actors: Jun Kunimura, Ken Mitsuishi, Masato Hagiwara
Language: Japanese (English Subtitles)
Country: Japan
Also known as: Kaosu, Chaos – Entführt
Description: This is another tribute to Hitchcock movies, this one from Japanese director Hideo Nakata.
A married lady conceived extremely dangerous game. She hired a young guy, that he kidnapp her, in order to get ransom from her husband. But the game gets out of control when other people interfered in it, and its members are playing double game, and each has its own plans for each other. As a result, the situation becomes more and more confusing, and the characters are not those for whom they are.
Review: "Chaos" – one of the most unusual films about adventurers, its structure resembles Tarantino's first film, in which not only interwoven story lines, but also the time in which these events occurred. However, Nakata is unlikely to want to surprise someone with this move, simply telling the story, so you can play with the audience.
In the film, we have the abduction and murder, but the chain of events is not laid out on a platter, and revealed, as expected, gradually, that's just the authors decided to conduct an experiment, and almost every turn of the plot characters do not just learn something new, and appear in a completely different light. By the middle of the film is lost positive characters, looms a femme fatale and "Chaos" is a film noir directed by cult "Ring," which neprimenul add rigor plowing and Evil Dead. According to Japanese mythology, there is a prerequisite for declaring the evil vengeful spirit, but this time, Hideo Nakata did without mysticism and otherworldly horror.
Home transformation occurs in the last minutes of the film, which is itself changing their appearance and the film-noir into a drama. This only underscores the tragedy of what happened to the heroes tape that "overworked" and missed the moment when it was possible to stop.
Screenshots:
Download: