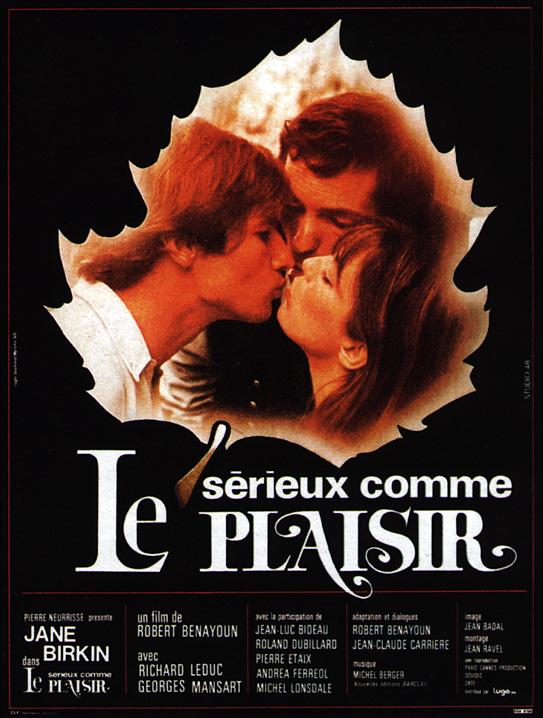 Year: 1975
Duration: 01:34:59
Directed by: Robert Benayoun 
Actors: Jane Birkin, Richard Leduc, Raymond Bussieres 
Language: French
Country: France
Also known as: Sérieux comme le plaisir; Primavera carnale
Description:
This is an extremely obscure movie. I have just finished watching it and still cannot figure out what the movie is about (no, no, I speak French, but the film is complete mess). In short:
A comedy about three friends, two of them (Raymond Bussières and Richard Leduc)
being in love with the same woman (the beautiful and young Jane Birkin). They are making fun of everybody and everything (much alike the infamous Monicelli's Amici miei (1975) and travelling across France by car.
Very strange movie indeed, this being the second movie of the same director who has made Paris n'existe pas (1969), which I have already uploaded.
One of the first cameos of my very beloved Isabelle Huppert!
This movie is extremely hard to find, I got it from an anonymous french source, but the quality is not great. The source was obvious TV SAT Rip as someone was trying to blur the logo.
Screenshots
Download