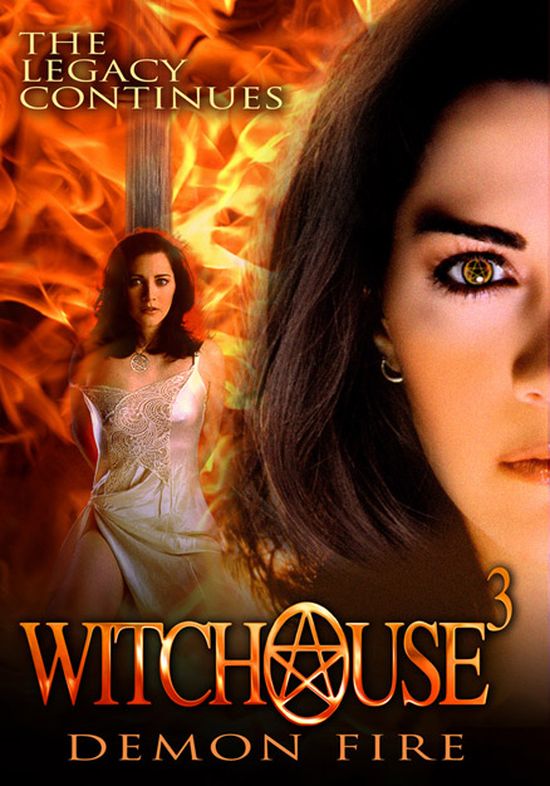 Year: 2001

Duration: 01:16:30
Directed by: J.R. Bookwalter
Actors: Debbie Rochon, Tanya Dempsey and Tina Krause
Language: English
Country: USA
Also known as: 
Description: Witchouse 3: Demon Fire, Directed By Bookwalter, with Danny Draven as DOP…Again Bookwalter makes a Non-sequel…Taking the setting out of the "spooky old house" scenario, and putting the movie in a California beach house.
After 7 months of not seeing her friends, Tanya Dempsey (Annie), goes back to stay with them after an abusive relationship with her boyfriend Burke (Paul Darrigo). Okay, she walks in on them while filming a documentary on Witchcraft. Seeming to be freaked, her friends notice the shiner on her eye. Upset, they vow to get back at her boyfriend. They invite her to stay with them….so, they get drunk and hang around in a hot tub…Stevie, the goth-type played superbly by the beautiful Debbie Rochon. In all her goth gear, she is by far, the hottest femme fatale in the film.
Three girls gathered to shoot a documentary film about witches. Located in the apartment of one of them, By enabling the camcorder. Draw a pentagram and setting related personal belongings, they were called to the witch. And you know – called. Her name was Lilith. And she began to commit the three heroines of different tricks.
Directed by J.R. Bookwalter, who also filmed Zombiegeddon and Robot Ninja
Screenshots:
Download: