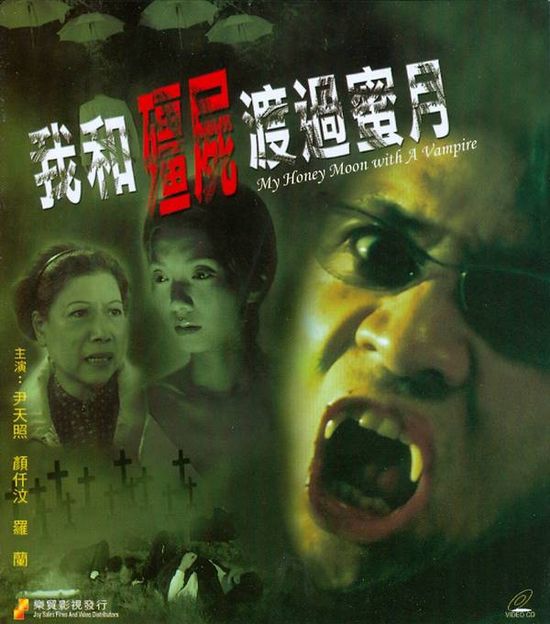 Year:2003
Duration:01:24:45
Directed by:
Actors: Lan Law, Sophie Chin Man Ngan, Tin-chiu Wan
Language:Cantonese / Mandarin

Country:Hong Kong

Also known as: Vampire Honeymoon, Wo he jiang shi du guo mi yue

Description: My Honeymoon with a Vampire AKA Vampire Honeymoon is a low budget Chinese film about a detective who, while on his honeymoon, is unexpectedly approached by a ghost to help track her killer down. Things become even more complicated when he is turned into a vampire.
Opinion: A fairly tedious/boring low-budget movie with little action throughout and a less than spectacular plot. It tends to ramble on, and the subtitles (which are unfortunately hard-coded, sorry) are very basic and sometimes don't make much sense grammatically (see the screenshot).
However, it's not completely awful and I actually enjoyed it overall. If you don't go in with high expectations and you get a kick out of cheesy sound effects and some absurd twists then you might enjoy it too. 
Screenshots
Download