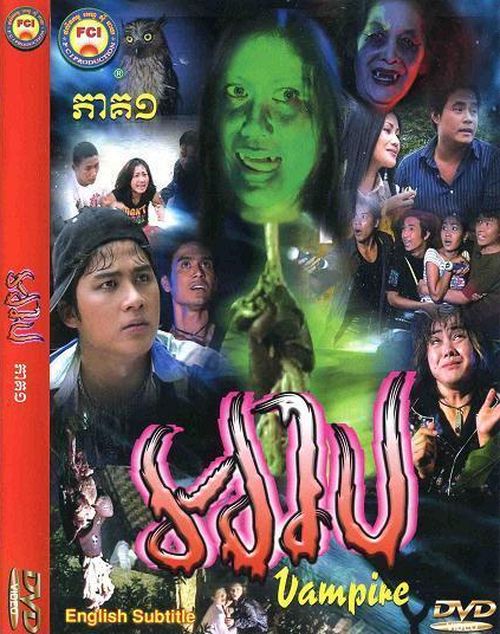 Year: 2004
Duration: 02:30:54
Directed by: Kam Chanty
Actors: Sovan Makar, Dan Monika
Language: Khmer | English subtitles
Country: Cambodia
Also known as: Vampire and Bodyless | Nieng arp (original title)
Description: A girl is raped by gangsters after watching the killing of her boyfriend.
A spirit possesses her as she is about to die and the girl becomes a vampire, seeking revenge.
Girl gets raped by gangsters. Gangsters kill boyfriend. Girl gets possessed by witch and becomes vampire. Vampire girls kills guys who raped her. Students discover her secret. People die. Guy finds out how to get rid of the vampire. His girlfriends is the daughter of the vampire. One day, they will have kids who are vampires also.
Screenshots:
Download: