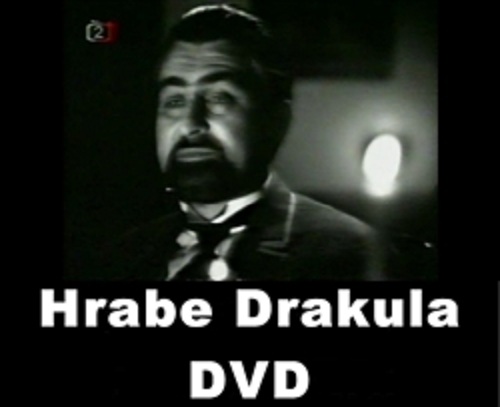 Year: 1971
Duration: 76 min.

Directed by:  Anna Procházková
Actors: Ilja Racek, Jan Schánilec, Klára Jerneková
Language: Czech | English Subs

Country:  Czechoslovakia
Also known as: 
Description: This rare Czech version just became available for purchase on DVD as well as Christopher Bernau's Passion of Dracula and Denholm Elliot's Count Dracula-What a treat! Unfortunately it is not dubbed in English but if you know Russian,Ukrainian or Polish you won't have much of a problem. This was a Czech TV movie and what a good one. It is relatively faithful to Stoker's novel more so than other foreign versions Dracula Istanbul,Dracula with Denholm Elliot. It has all the major characters Dracula,Van Helsing,Harker,Seward,Holmwood and Lucy and Mina.Renfield and Quincy unfortunately are left out but the diary is not.Ilja Racek is a very good choice for Dracula.Anyone who liked Christopher Lee's 1970 performance and Gary Oldman's 1992 will like Ilja Racek's .Ilja is a lot like pictures of Vlad Tepes. Hana Maciuchova is wonderful as Lucy Westenra.Scenery is great very atmospheric and the ride through the Carpathians quite gloomy and the indoor sets are okay for a TV production. All I can say is watch and enjoy!
---
Screenshots
Download