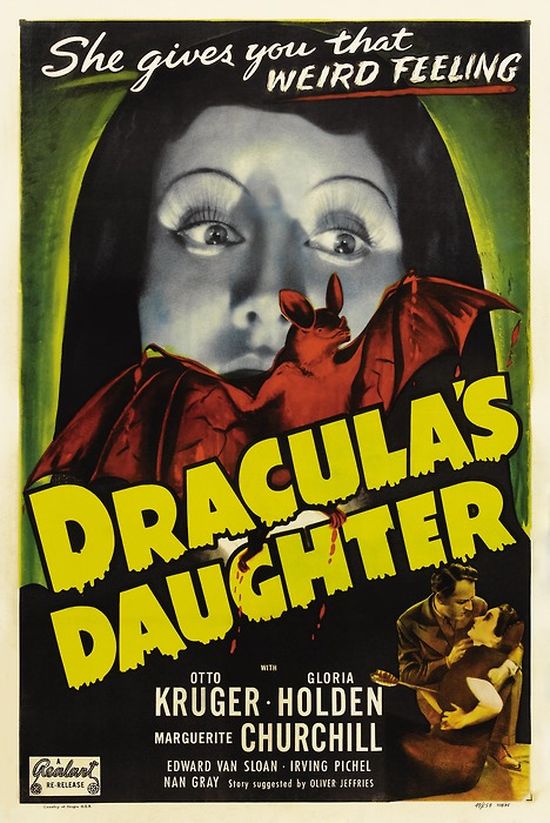 Year: 1936
Duration: 01:11:09
Directed by: Lambert Hillyer
Actors: Otto Kruger, Gloria Holden. Marguerite Churchill. Edward Van Sloan
Language: English
Country: USA
Also known as: Daughter of Dracula. Dracula's dochter, La fille de Dracula
Description: In Transylvania lives a beauty who hates mirrors. Instead of the usual reflection Countess Zaleska sees the emptiness, because she is the daughter of a powerful vampire Dracula, inherited by a passion of the human blood.
Her beauty is a terrible force, a beautiful aristocrat lures in her deadly embrace young and handsome men of high society, who die of her kissing or turn into vampires.
Professor Van Helsing, who killed Count Dracula, begins to hunt on his daughter. He knows that vampires are most vulnerable during daytime, while they sleep in a coffin. Vampire hunter must find a coffin in which rests Countess Zaleska.
Screenshots:
Download: