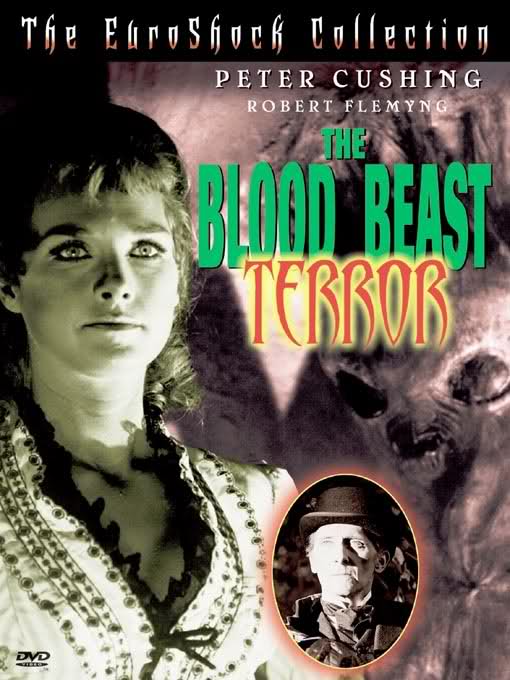 Year: 1968
Duration: 01:20:34
Directed by: Vernon Sewell
Actors: Peter Cushing, Robert Flemyng, Wanda Ventham
Language: English
Country: UK
Also known as: Blood Beast from Hell | The Deathshead Vampire | The Vampire-Beast Craves Blood (USA)
Description: An investigation is taking place on the mysterious deaths that have happened to young people being stolen of their blood.
The culprit is a humanoid monster with the capacities of a blood craving Death Moth.
The trouble is it can't be found by the detectives for, during the day, the monster turns back into the beautiful daughter of a scientist that used her in his genetic experiments.
"Of the nineteenth century. In the English village of crimes. Discover the corpses with unusual wounds and almost completely drained of blood. One of the victims is a student of Professor-entomologist Robert Mallinger. Unusual behavior Professor attracts the attention of inspector Cannella. When they find the next victim, it becomes apparent that this involved Professor Mallinger and his strange daughter Claire. They have to leave the village, but the inspector Quennell follows them. His daughter Meg soon becomes her friend Claire. She discovers that the Professor was able to cross a moth with a person at a certain time, Claire turns into a butterfly, which feeds on human blood. Now Professor Mallinger is going to create a being of the male gender for Claire, but the experiment fails…"
Screenshots
Download