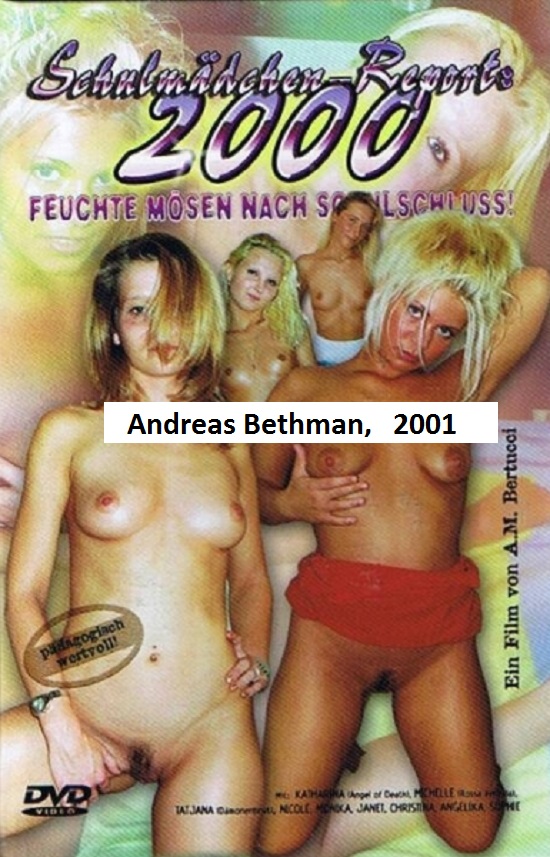 Year: 2001
Duration: 98 min.

Directed by: Andreas Bethmann (as A.M. Bertucci)

Actors: Michelle Bond, Anja Gebel, Katharina Herm
Language: German (No Dialogue)

Country: Germany
Also known as: Schulmädchen-Report 2000: Feuchte Mösen nach Schulschluß
Description: Mostly solo female masturbation scenes. No story, no dialogue. Just a porno without any porn!! Ok, one blowjob scene that anywhere outside the USA would not be considered porno…All solo female masturbation except the last scene which has two females in it. Hard to believe the great Andreas Bethmann would pass this off as anything deserving the 'Schulmadchen-Report' moniker. But hey, if watching women in their late 20's pretend to enjoy touching themselves is what you like, then watch. Everyone else might be a little disappointed, though…This looks like he wrote, filmed and edited it in one afternoon!

Screenshots
Download