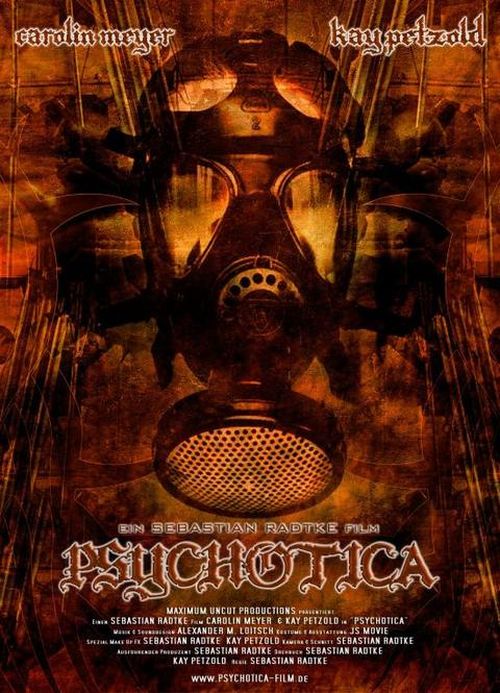 Year: 2006
Duration: 1:04:24
Directed by: Sebastian Radtke
Actors: Carolin Meyer, Kay Petzold, Sebastian Radtke
Language: German
Country: Germany
Also known as: 
Description: A crazy medical student invented psychotropic drugs, allowing the patient to experience visions of his own death, and is now testing it on a freshly caught victim. To the delight of the Director who invented the technique allows not to spend money on a bunch of extras, but how many times you stab, drown and make all sorts of bad things with the same actress.
Always loved treshak, such Psychotic. The psychotic is well, very cool trash, shot for free (the actors promised worldwide fame), which, however, does not prevent him to be really cool and original andegraunda.
Why? Well, probably because I love trash, and because of the Psychotic look on one breath, and some times cause a carbon monoxide attack of laughter and admiration.
Chase slaughter is just something, this is a must see!
The main character is an idiot, and an ugly idiot. Villain is a jerk, looks like my downstairs neighbor and, therefore, does not claim even the title of the ordinary villain.
Psychedelic dreams in which Lynch and Kurnool unattractive woman, interesting in its own way, and nothing can break the charm of this Guro-underground German quality.
And the ending is something. If you think that the Beginning of Nolanum is the best film about dreams, you just did not look Psychotic.
Psychotica something beautiful, something just carbon as trash but leaves a corresponding impression.
Screenshots